2013: My (Crime Fiction) Year in Review
Published on 27th January 2014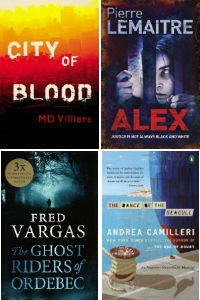 Upon reading a blog post recently where book reviewers highlighted their favourite crime fiction reads of 2013, I got curious as to how my year just gone had fared in similar respect. So I took a look back over my 2013, what I had read, what I had thought of the various authors and their books, and in so doing see what overall impression I was left with, and what books made it to the top of my list.
Right: The Top 4 of 2013 (see below for more details)
I should preface what is to follow by stating that most, but not all, of the books I read tend to be either recently published or, if in translation, recently translated. After reading a book I give it a star rating, 5 being the maximum number of stars. Anything that gets 3.5 stars or more I can well recommend, 3 stars is borderline, while anything less disappointed. The star system of course is not a precise measure, but can be used as a rough rule of thumb. But enough of that!
To begin with I listed for myself the titles I had read, and if I exclude the one non-fiction title I did read (a book on the Irish famine), the list extended to some 24 books. Now I don't know how that compares to you or Joe Public, but it sounded about right, a book a fortnight. Then I got even curiouser and checked back over 2012, only to discover that I read some 36 titles! Now I can't swear for the preciseness of that figure but I reckon it isn't far off the mark. You may wonder (or not!) how I keep track: I can, and do, by using librarything.com! 
First, the general statistics: 22 authors and 24 books read; only one author read more than once (Italy's Andrea Camilleri, three titles); 12 countries represented by the 24 titles; most represented country - Italy (5 titles), followed closely by France (4), Sweden and Finland (3 each), and then Norway (2). Other countries represented were Denmark, South Africa, Iceland, Laos, Kenya, USA and Australia. As is evident, continental European countries are heavily represented, as my preference is for books in translation. Before anyone wonders as to the absence of Irish authors, or Irish and UK-based titles, yes they are absent, I haven't been reading them, but I hope to rectify that before this year is out.
Next, I can tell you that four titles received the coveted (!) 5 stars; these were titles by Italy's Camilleri, South Africa's Villiers, and France's Lemaitre and Vargas. Two other titles received 4.5 stars, one by Camilleri, the other by Denmark's Adler-Olsen. Eight titles received 4 stars, while 5 received 3.5 stars. Only four titles received 2.5 stars or less, so overall I can safely say that very few titles disappointed. The reason for this is that I generally research titles well, checking other reviews and picking titles by authors I have previously read and liked to some degree.
And so to the list!
The  5 Star Reads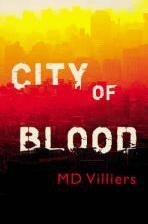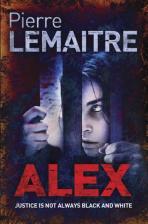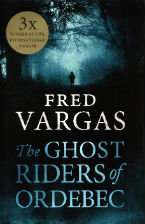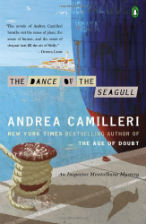 MD Villiers 'City of Blood' 2013. This debut novel from M.D. Villiers (Martie de Villiers), a South African living in London, is set on the dangerous streets of Johannesburg and is the tale of Siphiwe, a 19-year old orphan who, after rushing to the aid of a woman stabbed on the street, unwittingly gets caught up in the turf war between two rival and dangerous crime lords, one South African, the other Nigerian. With the danger to him and those close to him ever growing, he has to have his wits about him and forge alliances with criminals and police alike in order to survive. The story is told mainly through Siphiwe's eyes. A terrific, engaging and well crafted story by a wonderful storyteller.
Pierre Lemaitre 'Alex' French ed. 2011, English transl. 2013. This is the first novel in English translation by Frenchman Pierre Lemaitre, and a damn good one it is. Not an easy book to put down this, it is easy to see why Lemaitre is held in such high regard in his native country. If you can see past the rather gruesome elements, you will see a well crafted, intricate plotline and a novel well worth your attention. The story starts with a kidnapping and a race against time to locate and free the kidnapped woman. But as the story develops it twists and you begin to realise that efforts to predict its path and its outcome will be a waste of time. This is a gripping read, quite different from most everything else I have read. 
Fred Vargas 'The Ghost Riders of Ordebec' French ed. 2011, English transl. 2013. What a wonderful storyteller Parisienne Vargas is! I had so looked forward to this, the seventh and latest in the Commissaire Adamsberg series, and it did not disappoint. Following a visit from an old woman Adamsberg travels to Normandy, intrigued by her tale of ghostly horsemen who, since medieval times, have returned time and again to inflict gruesome punishments on some of society's more unsavoury characters. And who now again seem to be wreaking a certain havoc on the village of Ordebec. In parallel, the death of a Parisian businessman, burnt to death in his car, occupies Adamsberg and his team's attention.
Andrea Camilleri 'The Dance of the Seagull' Italian 2009, English transl. 2013. This is the 15th and latest in translation in the Salvo Montalbano series, which is based in Sicily. This one is slightly pacier than the Camilleri norm, or so it felt, due in no small measure to the urgency in finding Montalbano's colleague Fazio who has gone missing and may have had a terrible fate befall him. Montalbano is getting older of course, he is now 57,and the interchanges between him and his alter ego now and then add to the entertainment factor and help give some insight into the man himself. Camilleri's ever humourous style never fails to delight.
The  4.5 Star Reads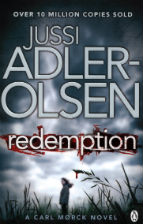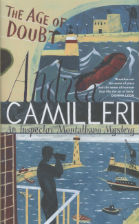 Jussi Adler-Olsen 'Redemption' Danish ed. 2009, English transl. 2013. Featuring cold case detective Carl Mørck, the plot centres on the disappearance of a number of children over time, the investigation of which is triggered by a message in a bottle washed up on foreign shores. And while you the reader know that the killer is still active, the investigating team do not and for some time are not even sure if a crime has in fact taken place. Being privy to the present day activities of the killer, you wonder when and if the investigating team will ever make the necessary breakthrough and if they will in time to stop the killer adding to the number of his victims. Adding to the story mix are a troubled childhood and religious sects ever mindful of their privacy.
Andrea Camilleri 'The Age of Doubt' Italian ed. 2008, English transl. 2012. The arrival of a yacht in the harbour with a dead body in tow engages Sicily's Inspector Salvo Montalbano's curiosity, it stirred further by the parallel appearance of a woman who may not be all she appears. And then of course our famed police Inspector meets Coast Guard official Laura, and 'besotted' only just begins to describe the effect on him! But what of long time girlfriend Livia?? Plenty of Sicilian cuisine, plenty of humour and intrigue here to grab and hold your interest.
The  4 Star Reads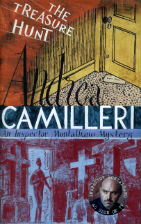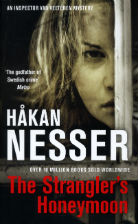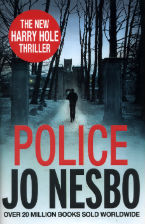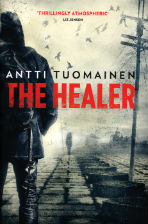 Andrea Camilleri 'The Treasure Hunt' Italian ed. 2010, English transl. 2013. In this, the 16th in the Sicilian-based series, Inspector Salvo Montalbano, after a strange incident involving a blow-up doll (!) and a shoot-out with an elderly couple (!!), receives a letter containing a riddle, the first of several that serve to mystify and intrigue him, and which instigates the "treasure hunt" of the title. Montalbano is also challenged to find a young girl who it would appear has been snatched right off the street, her disappearance quickly giving major cause for concern.
Hakan Nesser 'The Strangler's Honeymoon'  Swedish ed. 2001, English transl. 2013. In this, the ninth in the Inspector Van Veeteren series, a teenage girl has an affair with her mother's lover, but when she disappears and a woman is found murdered there is a race against time to find the killer before he strikes again. Van Veeteren himself is now retired and running his antiquarian bookshop, but when a priest who has called on his assistance falls under a train, his investigative skills are again called upon. This series is, unusual to say, set in a fictitious Northern European country.
Jo Nesbo 'Police' 2013. Harry Hole becomes involved when police officers associated in one way or another with unsolved crimes they were investigating are murdered. Also too in this, the follow up to Phantom, there are sub-plots involving some less savoury members of the force.
Antti Tuomainen 'The Healer' Finnish ed. 2011, English transl. 2013.  This story is set in the not-too-distant future where climate change is wreaking havoc and society is breaking down, indeed already largely has. Struggling poet Tapani travels the city of Helsinki in search of his journalist wife Johanna who had gone missing and in so doing discovers things about Johanna and her past life, things that he was never aware of. In the process he meets some shady and dangerous characters, none more so than the serial killer known as 'The Healer'.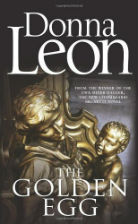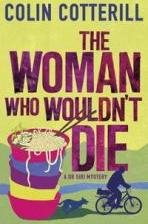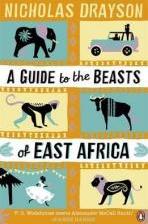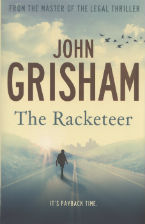 Donna Leon 'The Golden Egg' 2013. In this, the latest in the series, Venetian Commissario Brunetti looks into the suspicious death of a deaf-mute man. It soon becomes an investigation to discover who this man with no paper trail was and what were his circumstances. Not a conventional crime story but rather the story of a different sort of crime and the tragedy and injustice that can befall an individual born into the wrong circumstances.
Colin Cotterill 'The Woman Who Wouldn't Die' 2013. Madame Daeng is the wife of 76-year old Laos state coroner Doctor Siri Paiboun, and someone from her mysterious past has evil intent towards her in mind. Meanwhile an expedition into the jungles of Laos to retrieve human remains could prove to be something other than was it is supposed to be. Set in Laos in and around the late 1970s, the Dr Siri murder mysteries are a joy to behold. Quirky characters, humour aplenty, a mix of the supernatural, and a plotline that is never dull or straightforward.
Nicholas Drayson 'Guide to the Beasts of East Africa' 2012 (apologies, not in Dublin City Libraries!). The story is based in Kenya and around a number of different events and characters; Mr. Malik and his planning of the Asadi Club's annual safari, his daughter's impending marriage, a threat to the club's very existence, theft, political corruption, and the mystery surrounding a seventy-year old unsolved murder. The sequel to 'A Guide to the Birds of East Africa', it is a stylish, humour-filled and entertaining read.
John Grisham 'The Racketeer' 2012. The story centres around a disbarred lawyer doing prison time as a consequence of he representing the wrong people. His time in prison and the relationships he strikes up, together with the opportunity provided by the murder of a federal judge, provide the opportunity for a way out of prison, based on what is commonly known as Rule 35. This has a good plot, with twists and turns, is well crafted, and the intrigue should keep your interest throughout.
The  3.5 Star Reads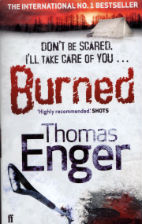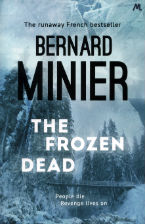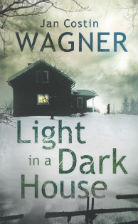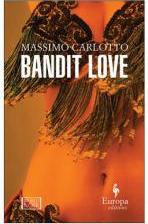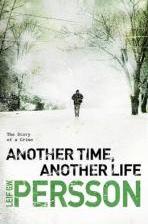 Thomas Enger 'Burned' Norwegian ed. 2010, English transl. 2011. The debut novel of Norwegian Thomas Enger. Upon his return to work for an online newspaper two years after a fire took his young son's life, Oslo-based investigative journalist Henning Juul is immediately involved in the reporting of the murder of a young female film student who met her gruesome death in a tent in an Oslo park. 
Bernard Minier 'The Frozen Dead' French ed. 2011, English transl. 2013. The first novel from French thriller writer Bernard Minier, this is a tale of murder and revenge set in the harshness of a Pyrenees winter. The decapitated body of a horse found hanging from a frozen cliff triggers the involvement of Toulouse police Commandant Martin Servaz, but it isn't long before human bodies start turning up.
Jan Costin Wagner 'Light in a Dark House' German ed. 2011, English transl. 2013. The fourth title in translation from German-born, but largely Finnish-based, crime writer Jan Costin Wagner. In this, Finnish detective Kimmo Joentaa investigates the murder in a hospital of an unidentified comatose woman, her murder soon followed by a number of others. 
Massimo Carlotto 'Bandit Love' Italian ed. 2009, English transl. 2010. Third in a series by Italian Massimo Carlotto. When his close friend Beniamino Rossini's beloved Sylvie is kidnapped,Marco Buratti ('the Alligator'), a former blues singer and ex-con turned private investigator, set out with his friends to find and free her. Her kidnapping may it seems be an effort to punish them for a past criminal involvement. This book is essentially about war and revenge between criminal rivals.
Leif G. W. Persson 'Another Time, Another Life' Swedish ed. 2003, English transl. 2012. This book takes us from the (factually real) bombing of the West German embassy in Stockholm in 1975 to a (fictional) murder investigation in 1989, and finally to a revisiting of that murder in 1999 when a link to the 1975 event suggests itself. It is a mix of police procedural, political satire and psychological study, and of added interest maybe to the reader with an interest in the murkier side of politics and the establishment.
The  3 Star Reads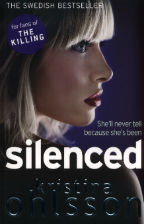 Kristina Ohlsson 'Silenced' Swedish ed. 2010, English transl. 2012. The death of a vicar and his wife shortly after a daughter is reported dead, the whereabouts of another daughter, plus the death of an unidentified man, all prove challenging for the team of Stockholm detectives ably assisted by civilian researcher Fredrika Bergman. Then too there is the horrific attack on a young girl years before. The story involves immigration and people smuggling, persons having their identity taken from them, and of course the age-old crime motivators of jealousy and revenge.
The 2.5 Star Reads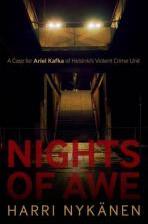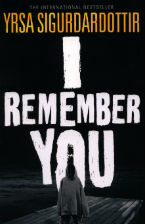 Harri Nykanen 'Nights of Awe' Finnish ed. 2004, English transl. 2012. Set in Helsinki, it is the story of a Jewish police inspector (Ariel Kafka) investigating the violent deaths of a number of men, all Arabic, in a number of separate but clearly related incidences.
Yrsa Sigurdardottir 'I Remember You' Icelandic ed. 2010, English transl. 2012. Three friends are renovating a derelict house in an isolated Icelandic village where a scary and seemingly sinister presence lurks in the shadows. Elsewhere a young doctor is ever troubled by the disappearance of his young son. The two stories seem destined to converge amidst the harsh Icelandic landscape.
The  2 Star Reads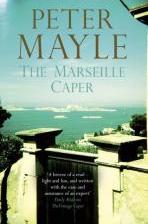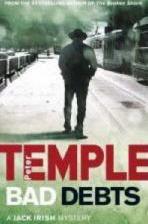 Peter Mayle 'The Marseille Caper' 2012. From British-born author Peter Mayle. Hollywood lawyer Sam travels to Marseille with his partner Elena to champion a property tycoon's bid for a seafront development over two rival entries. However danger beckons and various shenanigans are soon uncovered.
Peter Temple 'Bad Debts' 2007. From South African-born Australian Peter Temple. Melbourne-based part-time debt collector, sometime lawyer and private investigator Jack Irish looks into the death of an ex-client who had turned up seeking his help. The book involves murder, dodgy property dealings, and underage pornography, all with some high-level involvement, and also too sub-plots based around the horse racing industry.
Happy reading!