2015 UNESCO World Book Day
Published on 23rd April 2015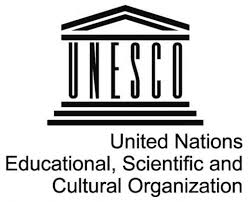 Today (23 April, 2015) is a very special day for libraries everywhere: UNESCO World Book and Copyright Day. According to UNESCO's website, World Book and Copyright Day is "an opportunity to recognise the power of books to change our lives for the better and to support books and those who produce them. This is the 18th year of the celebration.
UNESCO stands for United Nations Educational, Scientific and Cultural Organization. Their mission "to contribute to the building of peace, the eradication of poverty, sustainable development and intercultural dialogue through education, the sciences, culture, communication and information." They aim to achieve this mission by promoting knowledge of science, fostering cultures of diversity and peace, and increasing the rates of literacy across the globe.
Celebrate World Book Day by sitting down with your favourite story or novel, and enjoy disappearing into the wonderful world of literature! Need suggestions? Check out the catalogue for a plethora of titles, in a wide variety of genres. 
Want more ideas of how to celebrate reading? Take a look at the events being offered! Whether it be a reading of Don Quixote for Spanish children that celebrates language diversity, an exhibition on the "Solar Grandmothers" that are working for education in solar electrification in African villages that brings awareness to the need for increased knowledge in the field of science, or a lunchtime lecture series on Irish folklore to mix in a little history, your local Dublin City Library and Archive branch has something to offer in regards to reading, education, and/or language that contribute to the mission of UNESCO. 
How are you celebrating World Book Day this year? Comment below!