2020 International DUBLIN Literary Award Longlist Announced
Published on 11th November 2019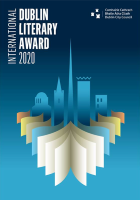 Eight novels from Ireland are among 156 books nominated by libraries around the world for the 2020 International DUBLIN Literary Award. With the winner receiving €100,000, the Award is the world's most valuable annual prize for a single work of fiction published in English. Nominations include 50 novels in translation with works nominated by libraries from 40 countries in Africa, Europe, Asia, the US & Canada, South America and Australia & New Zealand.
Organised by Dublin City Council, the 2020 Award was launched today by Cllr. Mary Fitzpatrick, representing Lord Mayor Paul McAuliffe, Patron of the Award. Cllr. Fitzpatrick commended the Award for its promotion of excellence in world literature and the opportunity it provides to promote Irish writing internationally;
"I am very pleased that Dublin City Council continues to support this significant international award. Dublin is a UNESCO City of Literature and the Council is committed to further developing the City's worldwide reputation as a literary destination, a key part of our cultural tourism offering."
The Irish titles nominated for the 2020 Award are:  
A Ladder to the Sky by John Boyne
Milkman by Anna Burns
The Woman in the Woods by John Connolly
Begotten Not Made by Cónal Creedon
Orchid and the Wasp by Caoilinn Hughes
Skin Deep by Liz Nugent
Travelling in a Strange Land by David Park
Normal People by Sally Rooney
The International DUBLIN Literary Award is managed by Dublin City Council's library service. Mairead Owens, Dublin City Librarian, announced that the 156 books eligible for the 2020 award were nominated by libraries in 119 cities and 40 countries worldwide; noting that 50 are titles in translation, spanning 21 languages and 51 books are first novels.
Speaking of the global interest in the Award, the City Librarian Mairead Owens remarked;
"This great prize affirms Dublin's commitment to international writers and translators, to literature and creativity. Through this award Dublin, a UNESCO City of Literature, brings the worldwide community of readers together to read the works of contemporary writers from all corners of the world."

Most Nominated Books
The book that received most nominations for 2020 is There There by Tommy Orange, chosen by 13 libraries in Canada, Greece, Ireland, and the USA . The second-most nominated book is Washington Black by Esi Edugyan, chosen by 11 libraries in Canada, England, Jamaica, and USA. Normal People by Sally Rooney was nominated by libraries in Germany, New Zealand and Ireland.
Katona József Library of Bács-Kiskun County, Hungary nominated Orchid and the Wasp by Irish author Caoilinn Hughes noting: "The book is the girl's coming of age story across different places and in circumstances of economic collapse and family dynamics.  Themes and messages of morality, mental health, class, religion and contemporary politics are written in a modern and unique style."
Other novels nominated for the 2020 Award include Drive Your Plow Over the Bones of the Dead by Olga Tokarczuk, who was awarded the Nobel Prize in Literature in 2018 and who also won the 2018 Man Booker International Prize for her novel Flight, and The Great Fall by Peter Handke, who was awarded the Nobel Prize for Literature in 2019.
Novels in Translation
Among the 50 translated books are novels originally published in Arabic, Catalan, Croatian, Danish, Dutch, Estonian, Finnish, French, German, Icelandic, Italian, Japanese, Korean, Malayalam, Norwegian, Polish, Portugese, Romanian, Russian, Slovene and Spanish.
Translated authors include Peter Handke, Olga Tokarczuk, Benyamin, Chico Buarque, Paolo Cognetti, Adélaide de Clermont-Tonnerre, Julián Fuks, and Cristina Rivera Garza.
Judging Panel
The 2020 international Judging Panel comprises Irish editor and columnist, Niall MacMonagle; Scottish author and editor Zoë Strachan; Yannick Garcia, a Catalan writer and translator based in Barcelona; Cathy Rentzenbrink, a Sunday Times top ten bestseller of the year writer; and Indian-born translator and champion of the novel, Shreela Ghosh. The non-voting Chairperson is Professor Chris Morash, Seamus Heaney Professor of Irish Writing at Trinity College Dublin.
Borrow the Books!
All the novels nominated for the Award are available for readers to borrow from Dublin's libraries. The full list of 156 titles has been published in a free newsletter, and all details are also on the newly revamped Award website at www.dublinliteraryaward.ie. 
What's Next?
The shortlist will be published on 2nd April 2020, and the Lord Mayor of Dublin will announce the winner on 10th June 2020.