Published on 9th December 2015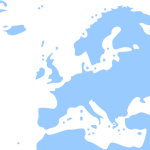 Why hold maps?
The Business Information Centre (BIC) stocks a large collection of maps, atlases and useful guides with insights to local districts, towns, cities, counties and countries contained within. Being more specific, Road Atlases, Street Guides, Touring Maps and a full collection of the Discovery OSI maps of Ireland are all held at the BIC. Detailed information on relational distances and times between various locations and scales of specific regions and general area features are often looked for. The scale of the Discovery Series of Ordnance Survey Maps alone (75 in total) have a coverage of 2cm to 1km dimensions.  On the other side of the scale, the large Continental Maps hold a scale of 4cm covering 30km.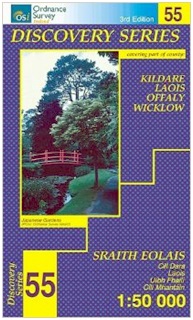 Who uses maps?
Our many library users who browse our map collection include teachers, students, tourists, holidays makers, guides, motor industrialists, bus drivers, cartographers, geologists, drivers, Irish, Non-Irish, library browsers and many more.
Where are they?
Two glossy display stands showcase this collection including 5 drawers and 3 shelves – this reference collection is available on open access and are filed under (Dewey) class numbers 910 to 919.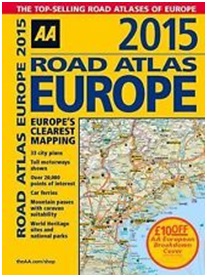 Why use them?
The Business information Centre is where to come to determine distances and best routes between 2 places. Some of our travel guides contain detailed road networks (toll roads, motorways, national and district roads) with train services, airports, parks, hospitals, capital cities, towns, times zones, mountain ranges, seas and rivers, and a lot more besides. The populations ratios are also included. Various services - art galleries, cinemas, theatres, museums, visitor centres, libraries, 3rd level educational institutions, sports facilities, post offices, garda and fire stations, hospitals, tourist offices, parking spaces are also identified.
There is no end to the amount of information a map / atlas can hold!
How to get help?
Just ask! Be sure to visit the Business Information Centre, located in the Central Library, Ilac Centre, Dublin 1.