Adult Fiction favourites of 2011
Published on 12th January 2012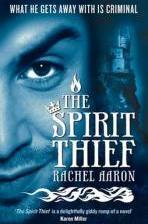 I was intending to post this earlier this week, and then I got laryngitis and my doctor determined that I needed rest, so here's part 2 of my 2011 favourites.  Fiction, of a more adult nature, post 1 was Non-Fiction and post 3 will be Young Adult and Children's
I read a lot of books over the last year, approximately 290 of which I noted from the library.
Of all the books I read from the library some stood out, I couldn't pick a small number but I'm going to put them into themes and pick the best of that theme.  Sometimes it's hard to pick just one, the first listed is my favourite, the rest are in no particular order.  This isn't a definitive list, it's a list of books that are readable alone or are the start of a series, that I read during 2011, that stood out above the others and that I would recommend to others.
Adult Fiction
Spirit Thief - Rachael Aaron - Eli Monpress is a charmer and this fantasy novel sucked me in. Surprisingly deep.
What happens in London - Julia Quinn - light but enjoyable romantic fluff, my first Julia Quinn and not my last
Gone-Away World - Nick Harkaway - messed up SF, near future novel.
Chasing Fire - Nora Roberts - during the fire season a female firefighting captain has to deal with a firebug and romance. Nora Roberts remains a favourite writer, nothing too deep but I find her consistently readable.
Black Swan Rising - Lee Carroll - interesting Urban fantasy taking a different twist on some of the tropes.
Graphic Novels
While some of the graphic novels I read were more young adult or childrens, these two are pretty graphic but worthwhile reads.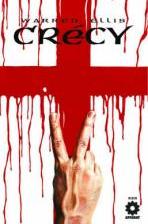 - the story of Crecy by one of the footsoldiers. Nasty, brutish and graphic, but true to life.
Charley's War : Great Mutiny - Pat Mills et al., this is an iconic series, brutal and realistic, a good one to start discussion on World War I, this one is part of a series, but it does stand alone. You'll want to read the others after it.
Re-Reads
Game of Thrones by George R R Martin - inspired by the series, I found it less of a slog the second time through. Stark, brutal fantasy series.
Marsha Mellow and Me - Maria Beaumont - what if, on a dare, you wrote a novel that then was embarrassingly, wildly popular.  I laughed my way through it both times.