Anne Frank [+ You} - An Exhibition
Published on 11th October 2013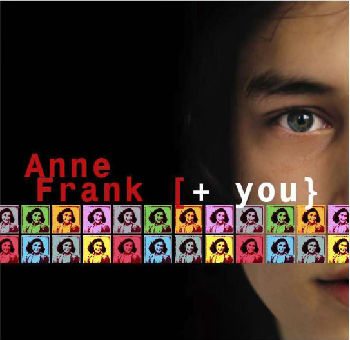 The Anne Frank Trust UK and the Anne Frank House, Amsterdam, in association with Dublin City Public Libraries, proudly present the touring exhibition "Anne Frank [+ You}".
The exhibition, based on the 'The Diary of a Young Girl' tells the story of a young Jewish girl and her family hiding in occupied Amsterdam during World War II. It will be on display in the Dublin City Library & Archive, Pearse Street, from 23rd October until 11th December 2013.
This exhibition is free and is suitable for adults and children from 6th class and up.
Public Viewing Times (no booking required):
Monday – Thursday: 2.30pm – 8.00pm
Friday: 2.30pm – 5.00pm
Saturday: 10.00am – 5.00pm
Closed Bank Holiday 26 – 28 October
Note re. Class and Group Bookings:
Due to demand, we have made available a limited number of late afternoon time slots (16:00hrs) for class and group tours. Visit the class and group booking page on Eventbrite. Morning and early afternoon slots have all been booked out.
Starting from Anne Frank's writings and experiences, the exhibition is a journey of self exploration for the visitor. Themes that Anne wrote about in her diary, such as racial hatred, war and conflict and the value of democracy and freedom, are presented in an up-to-date and contemporary fashion, along with filmed interviews with young people discussing their own views, concerns and hopes for the future.
At the heart of the exhibition is an almost life size replica of Anne's bedroom in the secret annexe. There is also an accompanying film called "The Short Life of Anne Frank", and an opportunity to sign the world famous Anne Frank Declaration.
For further information contact: Development Office, Dublin City Libraries. Email. [email protected]. Tel. 01 6744843