Artemis Fowl Destined for the Big Screen!
Published on 30th July 2013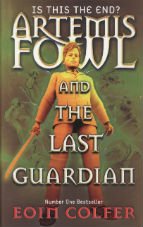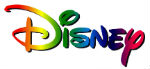 The news just out is that Eoin Colfer's Artemis Fowl series of children's science fantasy books is destined for the big screen after Hollywood film producer Harvey Weinstein announced that he is teaming up with Walt Disney Studios for a big screen take on the series! The venture will mark the renewal of the partnership between Weinstein and Disney after a bitter falling out in 2005, and is great news for Eoin Colfer and great news for all the young fans of the wonderful Artemis series. As Weinstein is quoted as saying, "this is a special project for me because my children absolutely love this book".
The film will cover the first two books in the series, and will be adapted by Michael Goldenberg, the screenwriter of Harry Potter and the Order of the Phoenix.
Eoin is a great friend of libraries and his books are forever popular with our younger readers. In total there are eight books in the series, the most recent, 'Artemis Fowl, The Last Guardian' scooping the Specsavers Children's Book of the Year Award in the senior section at the Bord Gáis Energy Irish Book Awards in November 2012. The series stars 12-year-old criminal mastermind Artemis Fowl II, while the author has described the series as "Die Hard" with fairies. 
The complete list of titles in the Artemis Fowl series (in order) is as follows:
Artemis Fowl 
Artemis Fowl: The Arctic Incident 
Artemis Fowl: The Eternity Code 
Artemis Fowl: The Opal Deception 
Artemis Fowl: The Lost Colony 
Artemis Fowl: The Time Paradox 
Artemis Fowl: The Atlantis Complex 
Artemis Fowl: The Last Guardian
But when will we see it on the big screen? According to the New York Times, the project is in the "early stages", but that Goldenberg is working on the screenplay. So fingers crossed!