Author Spotlight: Robin Stevens
Published on 4th June 2020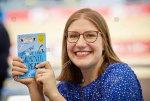 Robin Stevens is an American-born English woman author of children's fiction, best known for her Murder Most Unladylike series. She has spoken of the Golden Age of Detective Fiction as an influence on her work.
Daisy Wells and Hazel Wong are holidaying on the famous Orient Express. No sooner have the girls boarded the train than it becomes clear that all the passengers in first class have something to hide. Then out of the blue, a piercing scream can be heard from one of the cabins, and a wealthy heiress is found dead. The heiress's cabin was locked from the inside, the killer has vanished and the girls are called into action! However, the girls aren't the only detectives onboard. There is tough competition from the other sleuths, who are just as determined to crack the case and save the day!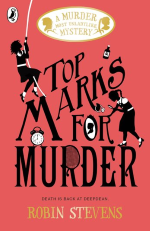 Daisy and Hazel are back at Deepdean, just in time for the schools fiftieth anniversary. Plans are being made for a weekend of celebrations and everyone is looking forward to the weekend's festivities. However, trouble is brewing. In the girls' absence, Deepdean has changed. Daisy has lost her title to a new girl-and many of Hazel and Daisy's old allies have become their sworn enemies! Then, to make matters worse, the girls find themselves witnesses to a ghastly crime, in the woods beside Deepdean. Certain that the crime is linked to the school's anniversary, the girl's find themselves in a race against time to save their beloved school. Top Marks For Murder is the perfect book to keep kids occupied this summer. A great read for junior sleuths everywhere. I really enjoyed it!
No sooner are Hazel Wong and Daisy Wells back from their recent adventures in Hong Kong than their detective skills are called upon once more. Hazel and Daisy are just about to embark on a brand new challenge: acting! But it's not long after the duo arrive at London's Rue Theatre that disaster strikes! Jealousy, threats and horrible pranks quickly spiral out of control- then a body is found. There's a killer on the loose. Now the girls must solve the case before the murder strikes again.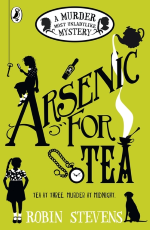 Hazel Wong and Daisy Wells are spending the holidays at Fallingford, Daisy's family home. It's Daisy's birthday and Daisy's mother is throwing a tea party to celebrate. The whole family is invited, even eccentric Aunt Saskia and dashing Uncle Felix. No sooner have the guests arrived than Daisy realises the party isn't for her at all. Naturally, Daisy is angry. Then, one of the guests takes seriously ill. Things don't add up- and the girls soon realise that everything points to poison! To make matters worse, no one can leave Fallingford because of the heavy storm. With no help in sight, the Detective Society must do everything they can do uncover the truth. They must be careful though, because no one is quite who they seem.
Access eBooks/eAudiobooks on your phone, tablet or reader. Once you have installed the app, search for Dublin in the 'Library' field provided and then sign in using your library membership card number and PIN. Watch our how to video on Borrowbox. Members of other library authorities will need to log in using a different link.