A Band of Authors, musical writers and literary musicians
Published on 18th June 2012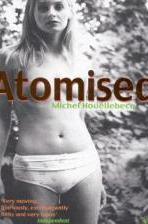 There is a band you have probably never heard of called The Rock Bottom Remainders. However you will probably know a few of the members pretty well. Stephen King, Amy Tan and Mitch Albom to name a few. They got their name from a publishing term "remainders" which is left over stock of titles which are sold off at discount prices. All proceeds from their gigs and recordings go to charity. Another novelist who has turned the pen to music is Michel Houellebecq. His novel 'Atomised' won the International IMPAC Dublin literary Award in 2002. He released a single called Le Film Du Dimanche (The Sunday Film). It has been likened to Gainsbourg and Jack Brel, a huge compliment!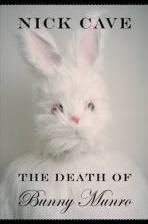 Now for the other way round, Nick Cave the Australian musician who is famous for his gothic styled music and lyrics (he also released an album of 'Murder Ballads') has written two novels, 'And the Ass saw the Angel' and 'The Death of Bunny Munro'. He also wrote the screenplay for the film The Proposition. It's a violent outlaw film set in the colonial Australian outback, definitely worth a watch.
Willie Vlautin who is the lead singer and songwriter in American alt. country band Richmond Fontaine wrote his first novel in 2006, 'The Motel Life'. This writing is not for the faint hearted as he has been classed as one of the greatest American realist writers. His style is straight forward, economical and reads very well.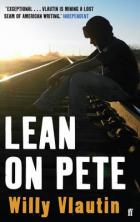 This book 'Lean on Pete' is doing very well, it won The Ken Kesey Award and is in the final 10 for the International IMPAC Dublin Literary Award.
If you can think of any musician/authors to add to the list, please post a comment and let me know.