Be crafty! Learn scrapbooking skills online
Published on 1st April 2020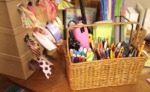 This period of temporary enforced downtime certainly presents us all with many grave challenges, but it also provides some exciting opportunities. If you, like me, have long intended but could never quite find the time to convert your precious personal and family memorabilia into stunning and unique family history albums, now is your big chance! 
Raise your dopamine levels and let your creative juices flow!  Learn the art and discover the joy of scrapbooking.
You'll find everything you need here in our one-stop-shop of online courses - all FREE and all available with your Dublin City library card.
RBdigital eMagazines
We have a fabulous selection of eMagazines for scrapbook hobbyists.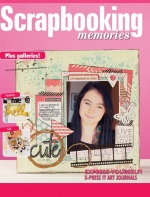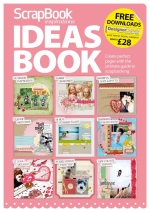 Scrapbooking Memories:
Without a doubt, the one-stop source of inspiration for scrapbookers with loads of innovative designs, step-by-step guides, fresh ideas and the latest scrapbooking techniques.
You can also check out back issues of the following two titles:
Scrapbooks Etc. Page Planner :
This publication offers more than 130 sketches and finished layouts with inspirational tips and ideas for personalising your projects.
ScrapBook Inspirations:
Create perfect pages with the ultimate guide to scrapbooking.
Register for RB Digital magazines. On your first visit, create a new account (inputting your Dublin City library membership card number) and complete registration. Select your library from the drop-down list ('Dublin City Libraries'). Email address required. Once registered you use your email address to login.
PressReader

You can also access digital magazines on PressReader, and here's two that will be of interest to the scrapbooker.
Papercraft  Inspirations
Cardmaking and Papercraft
Register for PressReader with your Dublin City Library membership card barcode number .
Universal Class
And wait… there's more!  Universal Class provides access to over 500+ online courses including scrapbook crafting courses:  one dedicated course and other related courses:
Traditional Scrapbooking  101:
In this comprehensive course, the beginner scrapbooker will learn how to start their scrapbooking hobby without being overwhelmed. Everything from choosing the right supplies to getting started to tips for journaling is included in easy-to-follow lessons, reflecting the wide variety of scrapbooking styles and themes popular today.
Wedding Crafts and Projects:
This wedding crafts course includes more inspiration, plus designs for paper crafts, floral crafts, favors, bridal party gifts, scrapbooking and more.
Journaling and Memoir Writing:
This is a comprehensive step-by-step guide that will demystify the process of finally putting your story on paper.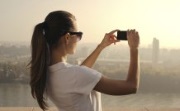 You might also like to check out other related courses on Universal Class.
Genealogy:
In this course you can hone your research skills to uncover your family's records and history for permanent preservation.
Digital photography  101
Digital photography with the iPhone
Photography 101 Beginner to Intermediate
These three photography courses will help you to upskill and to capture great family memories for your albums.
Western Calligraphy
You will be able to use your new-found calligraphy skills to draw amazing letters on cards, stationary, bags, memory pages in your scrapbooks, photo albums covers, clothing, walls, wood, frames, lunch bags, and many other surfaces.
Universal Class courses include tutorials, lessons, assignments, discussion boards, and feedback on work you've submitted. All the courses are completely online, self-paced, available 24/7, and you have 6 months to complete each one.
Register for Universal Class using your Dublin City Library membership card barcode number.
I really hope you find these resources useful and inspirational. Happy scrapbooking!