Published on 25th June 2018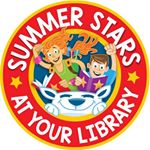 Dublin City Public Libraries have just launched our Summer Stars Reading Adventure! Summer Stars is an exciting reading-based programme which is available free of charge to all children across the country.
The Summer Stars Reading Adventure will run during the summer in all of our libraries. Children are invited to register for the adventure and to try to read eight books over the summer months.
All participants will be given a Summer Stars Reading Card to record and track their own progress. There will be rewards along the way like stickers, bookmarks, pencils, wristbands, pencil-cases and notebooks.
There will be awards ceremonies at the start of September and all the children that completed the challenge before August 31st will be given a book-bag, a Certificate of Achievement and a Summer Stars medal!
A €50 toy voucher will be won by one lucky Summer Star in each of our libraries, so get reading to be in with a chance of winning!
 We also have some great colouring sheets, an activity sheet and you can even submit book reviews and your own stories too!  
Dublin City Public Libraries will also have lots of free, family-friendly events in our libraries over the summer. You can find out more about these events at on our Events pages and contact your local library to book a place.

Everyone is invited to check out the Summer Stars website at www.summerstars.ie which has lots of online games and activities as well as a range of animated e-books. You will find a children's books discussion board and interviews with well-known people about their favourite books. There are also helpful tips for reading and recommended titles by age group for children to read. The books can then be borrowed from your library. And it's all free!
You can follow Summers Stars on Twitter @StarsReading and on Facebook and Instagram at Summer Stars at your Library.