Belfast Poet Sinéad Morrissey wins the TS Eliot Prize!
Published on 14th January 2014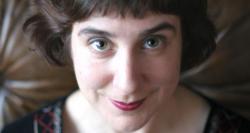 Belfast poet Sinéad Morrissey was last night named as the winner of the prestigious TS Eliot Prize for Poetry for her latest collection 'Parallax'. This is her fifth collection and it was chosen from a shortlist of ten. With her win she collects a prize of £15,000.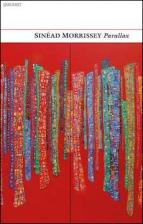 Sinéad Morrissey is reader in creative writing at the Seamus Heaney Centre at Queen's University and the city's inaugural Poet Laureate. Born in 1972 in County Armagh, she is the author of five poetry collections - There was fire in Vancouver (1996), 'Between Here and There' (2002), 'The State of the Prisons'(2005), 'Through the Square Window' (2009) and 'Parallax' (2013). The last four have all been shortlisted for the TS Eliot Prize.
Northern Ireland has a particularly strong track record when it comes to the Award, the last Irish winner being Nobel laureate and Derry-born Seamus Heaney in 2006. Other Irish winners include Belfast-born Ciarán Carson in the Award's inaugural year (1993), Armagh-born Paul Muldoon (1994) and Belfast-born Michael Longley (2000)  .
The TS Eliot Prize for Poetry is awarded by the Poetry Book Society (UK) "to the author of the best new collection of poetry published in the UK and Ireland each year."