Published on 24th May 2011

Too busy to read?? Did you know that Dublin City Public Libraries now houses a large selection of books on mp3 players? These portable mp3 players come with the audio book already downloaded onto them. No need to download CD's or cassettes…all you need to do is pop in your earphones and you're ready to go.
These players are designed with the busy reader in mind, whether you're sitting on the train, out running, or walking into work these portable players are perfect for readers on the go. It will even remember where you stopped. You can borrow them from any Dublin City Public Library and just like books; they can be borrowed for a period of three weeks.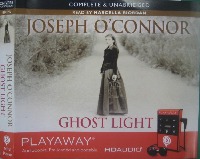 Check out the library catalogue and see if your book is in stock on mp3.  Not only do we have lots of your favourite fiction titles such as this years One City One Book choice 'Ghost Light' by Joseph O'Connor, we also have items such as Pimsleur's 'Learn to speak Portuguese in Eight Easy Lessons'.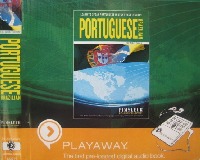 This portable player is ideally suited to a task such as learning a new language, where it helps to hear the words and how they are pronounced. This item also comes in Spanish, French etc...There is no need for books to study, this way you can study anywhere and whenever you like!