Business and current affairs e-magazines
Published on 18th May 2020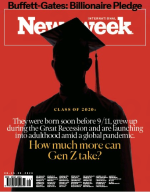 The Business Library, in the Central Library has subscriptions to 150+ magazines covering all kinds of niche interests and industries, many of them the kind of titles beloved of "Have I Got News For You". But by far and away the most popular titles are the current affairs and business titles. Now with the library closed for the time being, I'd like to encourage people to take a look at Pressreader and Libby.
I know looking at a screen is not the same thing, but lots of things aren't the same thing anymore. And while you won't get the tactile pleasure of flicking through a glossy new magazine, you will be able to make yourself a coffee and, without stirring from the house, peruse all the leading titles over breakfast. And that's just what I did today. Here's a flavour of what I found.
Pressreader: Bloomberg Businessweek, Forbes and Newsweek. Bloomberg Businessweek looks at Covid 19 and  airbnb and  the future of travel. Forbes  told me about the history of Zoom, a name I didn't know a month ago! Newsweek has a feature on who are the likely candidates for Joe Biden's running mate. To access Pressreader, sign in with your Dublin City library card number and choose Dublin City Libraries from the provided list. Pressreader has extended its activation period for users from 30 to 60 days for all customers.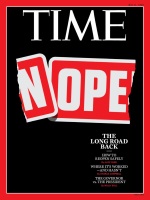 Libby: Time and Newsweek
Time  focussed on hope and asked the great and the good for their thoughts. Margaret Atwood, as always, was worth reading. The Economist had a worrying analysis of the behaviour of autocrats during this epidemic and a more enjoyable analysis of the relationship between disease and architecture; for instance consider the "sanatorium aesthetic" of  clean white Le Corbusier buildings. Like most people, I am religiously tuning in to the Irish news bulletins for my Covid 19 information but magazines can give you an international view, a longer term view, and a reminder that there are other things happening in the world too.
Submitted by Sandra in the Business Information Centre.