Cabra Teen Book Club on TV3
Published on 4th July 2012
On the 6th June last, TV3 visited Cabra Library where they filmed the teen book club discussing 'The Hunger Games' by Suzanne Collins! The five minute piece was broadcast on Tuesday, 26th June on Ireland AM at approximately 9.20am.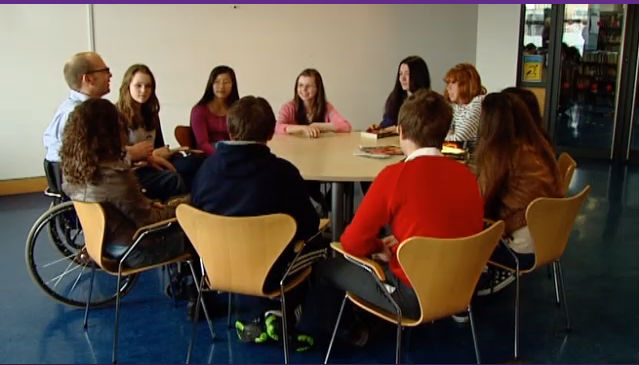 Check out 'The Hunger Games' in the library catalogue.
We have book clubs in a number of our libraries across the city, with members of most clubs choosing a book to read and getting together every 3-4 weeks to discuss it. In Cabra Library, for example, we have book clubs for three different age groups, so all are catered for. Find out more about our book clubs for children AND teens.