Celebrate Africa Day 2020 at Dublin City Libraries
Published on 25th May 2020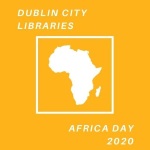 Today is Africa Day, designated by the African Union as an annual celebration of the continent's unity, on 25 May each year. Why not explore African literature, newspapers, magazines and music through Dublin City Libraries' eResources? This list is just a taster of some of the great content available – we encourage you to explore Borrowbox, Pressreader and Freegal for more!
Happy Africa Day 2020!
African Literature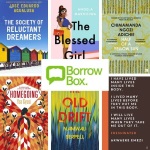 If you would like to read evocative and gripping novels by African writers, there is a large selection of eBooks and eAudiobooks available with Dublin City Libraries using Borrowbox. Many readers will be familiar with established and acclaimed authors such as J.M. Coetzee, Chimamanda Ngozi Adichie, Ben Okri, and Nadime Gordimer. Important breakthrough novels from some of those listed include Half of a Yellow Sun by Chimamanda Ngozi Adichie which re-created a seminal moment in modern African history: Biafra's impassioned struggle to establish an independent republic in Nigeria in the 1960s. In the period since it won the Booker Prize in 1991, The Famished Road by Ben Okri has become a classic, combining brilliant narrative technique with a fresh vision to create an essential work of world literature.
For those looking for more contemporary and emerging writers, why not check out some of the following authors and titles? Akwaeke Emezi explores the surreal experience of having a fractured self in her debut novel, Freshwater. This powerful story illuminates how we all construct our identities. The Society of Reluctant Dreamers by José Eduardo Agualusa is a surreal, vivid novel about courage versus fear, change and the old order, amidst the politics of Angola's tumultuous past, present and future. A debut novel published in 2019, The Old Drift by Namwali Serpell bounds along with colour and energy. It relates the story of three Zambian families (black, white, and brown) as they collide and converge over the course of the century, into the present and beyond.
Homegoing by Yaa Gyasi begins with the story of two half-sisters, separated by forces beyond their control: one sold into slavery, the other married to a British slaver. This compelling tale traces the generations of family who follow, as the legacy of slavery is fully revealed. Novuyo Rosa Tshuma examines the death of colonial Rhodesia in her novel The House of Stone. Bukhosi has gone missing. His parents cling to the hope that he has run away, rather than been murdered by government thugs. Only the lodger seems to have any idea…
The Blessed Girl by Angela Makholwa tells the story of the young, beautiful and ambitious Bontle Tau, who has Johannesburg wrapped around her finger. Her generous admirers are falling over themselves to pay for her Mercedes, her penthouse, and her Instagrammable holidays.
African Newspapers and Magazines

On Pressreader you'll find dozens of magazines and newspapers from all over Africa, in different languages. There are titles from Algeria, Burkina Faso, Egypt, Kenya, Nigeria, South Africa, Tanzania, Zimbabwe and many more! Log in to Pressreader selecting Dublin City Libraries as your service provider, use your library card membership number and then browse by country to see what's on offer!
African Music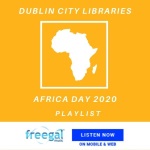 Freegal is the free music streaming service for Dublin City Libraries members. We have compiled a playlist for Africa Day 2020 of some legendary and newer African artists. Some of the artists on our playlist include legendary South African choral group Ladysmith Black Mambazo; Grammy nominated Afro-fusion artist BurnaBoy; the beloved singer, songwriter and activist from Benin, Angelique Kidjo; and Nigerian entertainer Wizkid, who has collaborated with multiple international artists including Drake, Wale, Skepta and Beyonce. Log in to Freegal using your library card membership number and PIN.