Charles Dickens's 200th Birthday!
Published on 7th February 2012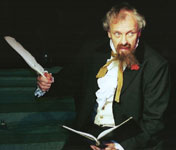 First we had the 130th anniversary of the birth of James Joyce, now today, 7th February, we celebrate the 200th anniversary of the birth of one of the world's other greatest novelists, Charles Dickens!
And to mark the occasion, Laurence Foster has re-created Charles Dickens' first public performance in Ireland, and the performances (Dickens in Dublin) are taking place in a number of our branch libraries (details below - but do check with location, may well be booked out at this stage).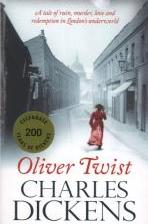 Charles John Huffam Dickens was born on February 7th in 1812 in Portsmouth. Shortly afterwards, the family moved to London. At 19, having had little formal education, Charles became a reporter and recorded the parliamentary speeches of Daniel O'Connell, the Irish Liberator. They retained a lifelong mutual admiration. In August, 1858 Dickens paid the first of three lengthy visits to Dublin and was hailed with delight everywhere he went. He often found it difficult to make his way from Morrison's Hotel (on the corner of Dawson Street and Nassau Street) and through the crowds who were queuing to see his performance. Dickens in Dublin is a recreation of that dramatic evening in Ireland's capital city.
Left: Oliver Twist by Charles Dickens
Stage Director: Colm Maher. Special thanks to Historian Jim Cooke for access to his book, Charles Dickens's Ireland.
Tuesday 7th February at 6.30pm - Rathmines Library (Tel. 01 497 539 )
Wednesday 8th February at 1pm - Central Library - FULLY BOOKED, APOLOGIES
Thursday 9th February at 6.30pm - Raheny Library (Tel. 01 831 5521)
To mark the 200th anniversary of Charles Dickens's birth why not read (or re-read!) some of his classic tales. Check our catalogue for availability of Dickens' wonderful books and film or television adaptations.