The Children's Book of 2017 is...Goodnight Everyone
Published on 24th May 2017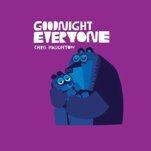 Goodnight Everyone by Chris Haughton was announced as the winning title of the 27th Children's Books Ireland (CBI) Book of the Year Award on Tuesday (23 May) at a ceremony held in Smock Alley Theatre in Dublin. Congratulations to Chris who also won the Honour Award for illustration for Goodnight Everyone. This is a fabulous bedtime read for little ones - just be careful if you are a tired parent reading it you may find yourself getting very sleepy too! zzzzzz
The award judges said 'Chris Haughton's vibrant illustrations combine perfectly with deceptively simple narrative in this mesmerising bedtime tale. Chronicling a series of animal yawns, the colour palette gradually darkens as the world of the forest is painted in sunset. Haughton's use of cut-outs is particularly effective and the star maps in the endpapers add a mystic dimension to this captivating story.'
Award winners were:
Honour Award for Illustration: Chris Haughton for Goodnight Everyone.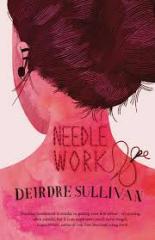 Honour Award for Fiction: Needlework by Deirdre Sullivan
Deirdre Sullivan continues to impress with this perceptive and profound look at some challenging emotions and experiences.
The judges said, 'Needlework by Deirdre Sullivan is a poetic and eloquent exploration of violation, abuse, neglect and advocacy of the transformative power of art. Starkly genuine and sincere, Sullivan's powerful use of the metaphor of tattooing invites reflection about identity, difference, self-protection and self-invention. This searing yet delicate representation of adolescent experience will resonate deeply with teenagers and is a story that needs to be told and needs to be read.'
Judges' Special Award: Tadhg Mac Dhonnagáin, Jennifer Farley, Brian Fitzpatrick, Tarsila Krüse and Christina O'Donovan for Bliain na nAmhrán.
Delighted to see this book getting recognised. Books published by Futa Fata are a great way to bring Irish into your home (and car - thanks to the accompanying CD) in a fun way. The songs and illustrations are thar bhar!
The judges said, 'This sumptuous illustrated collection of songs in Irish invites young and old audiences to celebrate the seasons and the natural world. Accompanied by a CD and beautifully illustrated by a team of accomplished illustrators, this multimedia collection offers a special aesthetic experience. Cabhraíonn na hamhráin Ghaeilge seo le daoine, idir óg agus aosta, ceiliúradh a dhéanamh ar na séasúir agus ar an dúlra. Is eagrán maisithe é seo de na hamhráin agus tá léaráidí áille sa chnuasach seo a thugann eispéireas céadfach dúinn. Tá dlúthdhiosca ar fáil in éineacht leis an eagrán maisithe.'
Eilís Dillon Award for a first children's book: Paul Gamble for The Ministry of Strange, Unusual and Impossible Things.
This books has it all - humour, werewolves, pirates, unicorns, dinosaurs, the tooth-fairy! It will appeal to readers who relish the absurd and like things a bit crazy.
The judges said, 'Get ready for a rollercoaster of zaniness, adventure and hilarity! This debut novel by Paul Gamble skilfully juxtaposes the fantastical, thoughtful, comic and mundane. The relentlessly curious Jack, on a mission to find his missing friend, is recruited into the secret Ministry of Strange and Unusual and Impossible Things (Ministry of S.U.I.T.s) which deals with all the weird creatures and objects in the world. Enhanced by witty footnotes and explanatory subsections, this deliciously imaginative and immersive novel is a joy to read.'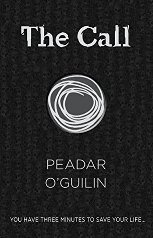 Children's Choice Award: The Call by Peadar Ó Guilín
Voted for by young readers from across the country, this award winner is chosen by shadowing groups who read and judged the ten shortlisted titles and voted for their favourite. The shadowing scheme is supported by the Arts Council of Northern Ireland and UNESCO Dublin City of Literature.
Read our Blog post about the shortlist announcement...
About
The CBI Awards are the only annual Children's Book Awards in Ireland. The Awards are made annually by Children's Books Ireland for books by an author or illustrator born or resident in Ireland.  Visit Children's Book Ireland website.
The 2016 Book of the Year was awarded to Once Upon an Alphabet - Oliver Jeffers