Published on 25th January 2012
Walk away the Winter blues!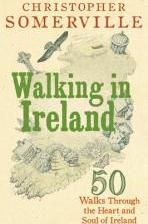 Have you overindulged over the festive season. Do you feel lethargic and tired? Are you afraid to step up on the scales. Has Operation Transformation (TV Programme) frightened you into keeping fit? If the answer to any of these questions is yes, fear not! Dublin Public Libraries can help!
Dublin City Public Libraries have a very comprehensive collection of maps and guides with interesting walks, hikes, and trails contained within: encouraged yet to venture out in the fresh air, and explore and enjoy the countryside?
Suss out any of our 21 library service points spread across the city and checkout these walks. Included are: 
Best Walks in Ireland by David Marshall (2006)
Glasnevin Cemetery: A historic Walk (1997)
Leisure Walks Near Dublin by Joss Lynam (2004)
Literary Walking Tours of Gothic Dublin by Brian J Showers (2006)
Lonely Planet Hill Walking in Ireland (2010)
Secret Dublin. 25 original walks exploring the hidden city by Pat Liddy (2001)
Walks Around Medieval Dublin by Dublin City Council (2004)
A Walk Across Ireland from Coast to Coast including the Royal Canal Way by John Mulligan (2006)
Also, there are a number of very useful websites available with downloadable maps attached. Look up:
Commit to be fit in 2012. Beir bua!