Congrats to Lisa McInerney on Baileys Women's Prize Win
Published on 10th June 2016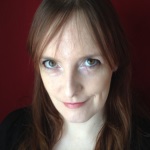 Many congratulations to Galway author Lisa McInerney on winning the 2016 Baileys Women's Prize for Fiction with 'The Glorious Heresies'. With it she collects a cheque for £30,000.
The Glorious Heresies is Lisa McInerney's first novel, though you may have come across her writing as Sweary Lady in her witty blog The Arse End of Ireland which she wrote from 2006. McInerney's debut is set in post-boom Cork and her protagonists inhabit the darker edge of society; Ryan, a 15 year old drug dealer and his alcoholic father, Georgie, a prostitute; and Maureen, whose son is a gangster, has just accidentally murdered someone.  McInerney's energetic comic style and her interesting characters lift the book from its setting and make for a colourful, fresh read.
The Glorious Heresies was shortlisted for the 2015 Bord Gáis Energy Irish Book Awards in the Newcomer of the Year category. More recently, it has been shortlisted for the Desmond Elliott Prize (for a first novel written in English and published in the UK, winner announcement 22 June 2016). It was also longlisted for the 2016 Dylan Thomas Prize for young writers.
Launched in 1996, The Baileys Women's Prize for Fiction is awarded to a female author who, in the opinion of the judges, has written the best, eligible full-length novel in English.
The 2015 winner was 'How to be Both' by Ali Smith.
Read about the 2016 Award shortlist | longlist.