Debut Novel is International Booker Prize Winner
Published on 27th August 2020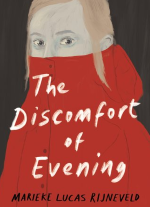 A Dutch writer has become the youngest author to win the International Booker Prize. Marieke Lucas Rijneveld, 29, was announced as the winner for 'The Discomfort of Evening', a dark story about a devout farming family in a strict Christian community in the rural Netherlands.
Under the rules of the prize, the £50,000 award will be split between the author and the translator, Michele Hutchison, giving both equal recognition.
The Discomfort of Evening is Marieke Lucas Rijneveld's first novel. A best seller in the Netherlands in 2018, this radical debut novel offers readers a rare vision of rural and religious life in the Netherlands. In it, they ask: In the absence of comfort and care, what can the mind of a child invent to protect itself? And what happens when that is not enough? With stunning psychological acuity and images of haunting, violent beauty, Rijneveld has created a captivating world of language unlike any other.
Plot
The book is set among a religious Dutch family living on a dairy farm in the early 2000s. It tells the story of Jas, a 10-year-old girl whose brother dies in an ice-skating accident, and follows her family's struggle with grief.
Jas lives with her strictly religious parents and her siblings on a dairy farm where waste and frivolity are akin to sin. Despite the dreary routine of their days, Jas has a unique way of experiencing her world: her face soft like cheese under her mother's hands; the texture of green warts, like capers, on migrating toads in the village; the sound of "blush words" that aren't in the Bible.
One icy morning, the disciplined rhythm of her family's life is ruptured by a tragic accident, and Jas is convinced she is to blame. As her parents' suffering makes them increasingly distant, Jas and her siblings develop a curiosity about death that leads them into disturbing rituals and fantasies. Cocooned in her red winter coat, Jas dreams of "the other side" and of salvation, not knowing where this dreaming will finally lead her.
Shortlist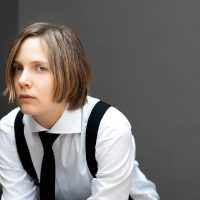 'The Discomfort of Evening', published in the United States this month, was chosen from a shortlist that included Yoko Ogawa's 'The Memory Police', a dystopian tale that was a finalist for last year's National Book Award for Translated Literature, and Daniel Kehlmann's 'Tyll', about a 17th-century jester who travels around Europe, which is being adapted for Netflix.
Past winners have included The Vegetarian, by the Korean writer Han Kang, and Flights, by Olga Tokarczuk, who was subsequently awarded the Nobel Prize in Literature. We have hard copies of the winner the International Booker Prize winner, The Discomfort of Evening, on our shelves and on BorrowBox.
Access eBooks/eAudiobooks on your phone, tablet or reader. Once you have installed the app, search for Dublin in the 'Library' field provided and then sign in using your library membership card number and PIN. Watch our how to video on Borrowbox. Members of other library authorities will need to log in using a different link.