Dermot Healy a new found Treasure.
Published on 4th February 2015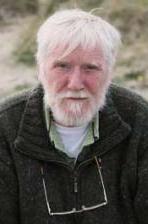 The first I heard of Dermot Healy was in June 2014. A friend of mine was asked to read through poems to be considered for selection in the Dermot Healy International Poetry Competition. The next day, it was reported on the national news that he had passed away. It had been remarked by another one of my of friends that his work never got the recognition and success it deserved, that he was a much more "interesting" writer than his peers. Interesting can sometimes mean, "you're not going to understand this…. You thickie!". I began reading Long Time, No See. Immediately, I got a jolt: the words on the page were formatted like poetry and none of the dialogue was in inverted commas.  I was reluctant to continue as my eyes and brain were in for a different exercise regime. However, my desire to be a know-it-all won through and I'm so glad I persevered.  This is one of the best books I have ever read. Set in an Irish coastal rural community,it starts slowly with a young man visiting his grand uncle.

Nothing happens for about six pages but I was enjoying the unusual format and the peculiar habits of the locals. Then something small happens and the story has you gripped. His descriptions of the landscape are beautifully minute and familiar. The language of the characters is real and humorous. The main character is a young man dealing with a tragedy that is intermittently revealed.  It is about life, death and relationships', each is given its weight from the cosmic to the banal and leaves you not wanting to leave these people or the place they live. Ten out of ten for Dermot Healy. I'm really sorry he is gone. I would have liked to have written to him to tell him how much I enjoyed his book. His earlier books are out of print but Dublin City Public Libraries do have copies to lend.