Published on 12th February 2018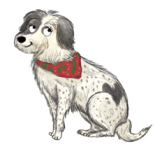 For the month of February, Rathmines Library will be going to the dogs, or rather, the dogs will be coming to us!  Tarsila Kruse's exhibition, 100 days of Dogs, will be visited by 200 local schoolchildren, we will be running a Paws and Claws Animals in Literature Quiz and Canine Capers, two doggy-themed films, will be shown  in the library on the afternoons of 16th and 17th February.
For schools, we will have some very special visitors to library. Their minders will also be along  tell us about the valuable work they do in the community.
As a response to the exhibition, children are being invited to draw their own companion animal – whether it is one from a story, an imaginary beast or their own pet – and the best entries will receive a special prize.  The pictures will be on display in Rathmines Library during March and some selected entries will appear on the Dublin City Libraries blog. The closing date is 8pm on Wednesday 21 February.
Download entry form and terms and conditions (PDF, 196KB) or pick one up at the desk in Rathmines Library.
The Chinese New Year on 16th February will herald the Year of the Dog, so there could be no better time to celebrate all things canine with us in Rathmines Library!
...and as if that's not enough to tempt dog lovers, we have a special display of books about dogs!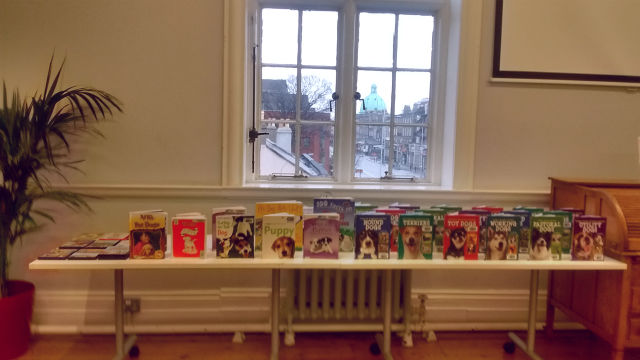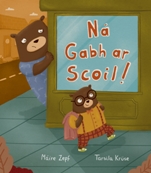 Tarsila Kruse illustrates children's picture books, works as a Doodle Doctor for Children's Books Ireland and runs Illustration Workshops. www.tarsilakruse.com
Her new book, 100 Days of Dogs is about the meaningful relationships between dogs and their humans. The first picturebook she illustrated, Ná Gabh ar Scoil! was shortlisted for both the CBI Children's Book of the Year Awards 2016 and the Gradam Réics Carló 2016 (Book of The Year for Young People in Irish).
Search for books illustrated by Tarsila Kruse in our library catalogue.