Eoin Colfer shortlisted for LA Times Literary Award
Published on 10th March 2012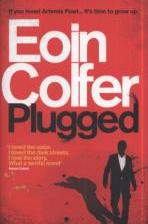 Eoin Colfer shortlisted for LA Times Literary Award!! Why the exclamation marks you may ask? Well, Eoin, so well known as the author of the famous and best selling (and borrowed!) Artemis Fowl fantasy series of books for younger readers has been nominated in the adult mystery/thriller category!
Eoin's comedy crime caper 'Plugged', his first adult crime novel, was first published in May 2011 to positive reviews. It is the story of an Irish ex-army man Dan working as a bouncer in a seedy club in New Jersey, half in love with hostess Connie. When Connie is murdered on the premises, a vengeful Dan finds himself embroiled in an increasingly deadly sequence of events in which his doctor friend Zeb goes mysteriously missing and a cop-killing female cop becomes his only ally.
The Los Angeles Times Book Prizes have been awarded annually since 1980. There are ten categories in total, and works are eligible during the year of their first US publication in English.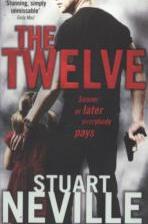 But of course I must also mention that there is another title by an Irish author on the list of nominations, a certain 'Ghost Light' by Joseph O'Connor, the selected title for the 2011 Dublin: One City, One Book initiative and the most borrowed title in Irish libraries in 2011.
Speaking of ghosts, I note that the last book by an Irish author to win a category was 'The Twelve' (also known as 'The Ghosts of Belfast') by Northern Ireland writer Stuart Neville, which won in the Mystery/Thriller category in 2009. This is a crime novel set against the backdrop of a post-conflict Northern Ireland struggling with its past. Prior to 2009, the last Irish winner had been Colm Tóibín in 2004 in the Fiction category with 'The Master', while Sebastian Barry was runner up in 2008 with 'The Secret Scripture'.
Best of luck this year to both books! The prizes will be awarded on April 20th, so I will keep you posted.