Everyone remembers their last summer of Primary School
Published on 18th September 2011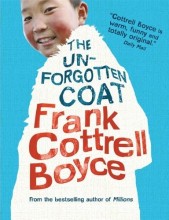 A tear wells in my right eye, spills over and rolls slowly down my cheek. I can't help it. As it drips off my chin I sigh with satisfaction and close over the last page of 'The Unforgotten Coat' by Frank Cottrell Boyce. I read this book in one sitting, and I challenge anyone to put it down once begun. 'The Unforgotten Coat' was commissioned for the Reader's Organisation 'Our Read' programme in the United Kingdom and was inspired by a true story of refugees, immigration and deportation. 
This story has almost every human feeling; fear, humour, affection, terror, betrayal, loyalty and friendship. The tag line for the book; 'Everyone remembers their last summer of Primary School' - it's a time of rapid change, of letting go and taking the first steps to adulthood. 'The Unforgotten Coat' introduces us to the children of Ms. Spendlove's class in Bootle, Liverpool, who have more reason than most to remember their last summer at primary school. Local children Julie, Mimi, Duncan and Shocky are growing up - thinking of boyfriends, girlfriends and their move to secondary school. Meanwhile, new arrivals Chingis and his little brother Nergui have a lot more on their mind...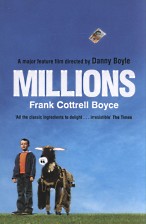 If the name Frank Cottrell Boyce is vaguely familiar to you it will probably be because he wrote the Carnegie Award winning and best selling book 'Millions' and also the screenplay for the popular film of the same story. Catch either, if you haven't already. Frank Cottrell Boyce has an uncanny knack for telling stories that seem really real and everyday - but with a little bit of extra magic, that lift them out of the ordinary. It's like he has never lost the openness and wonder of being a child - the ability to ask 'What if' and follow that, without automatically saying 'just because' or 'nah!'. 
And - great news! Frank Cottrell Boyce will be visiting Dublin in October and Dublin City Libraries have organised that you can meet him. Keep your eyes peeled to this Blog and/or our website to find out how to book your FREE tickets.