Faith: Embracing life in all its uncertainty
Published on 23rd May 2020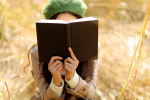 In this book Tim Costelloe examines the concept of faith on many levels, moving from his own personal experience to wider society and the various cultures and institutions that shape the world in which we live. Outlining the impact of historical religious events e.g. the Reformation as well as more recent tribal ones e.g. the war in Rwanda, he emphasises the significance of one's values or lack of, on the life that's lead.
Citing different empirical research, other renowned authors and spiritual leaders he examines the popular secularism of to-day as well as the scientific arguments put forward in relation to this topic. His own vast life experience and career as CEO of the charity World Vision Australia leads him to state that faith "is deeper than happiness and speaks to identity and conviction".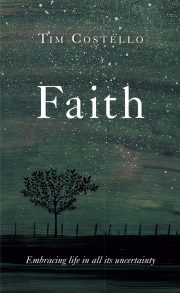 Faith is an important message of hope and reconciliation – as well as an invitation to think about the many soul-searching events that challenge belief. In a world that is so often challenging, with events that cause us all to wonder what is going on, Tim Costello takes us on a journey through the notion of faith and how we all need to believe in something greater than ourselves, no matter what religious background we are from.
Tim explores some of the world's most challenging issues, including refugees, corruption, war, intolerance, poverty, inequality and global warming. He meditates on what is going wrong and points out how we so often lose sight of our shared humanity. He points us to an inclusive faith, bringing people from across the spectrum of society together. Here, Costello gives us reason to pause and consider our world from the myriad perspectives of others as he meditates on the importance of true faith to humanity.
Access eBooks/eAudiobooks on your phone, tablet or reader. Once you have installed the app, search for Dublin in the 'Library' field provided and then sign in using your library membership card number and PIN.
Members of other library authorities will need to access BorrowBox using a different link. Check out our how-to BorrowBox video.
Submitted by Mairead from the Relief Staff Panel