Fantasy Fiction - magic, mythical and the supernatural
Published on 3rd March 2020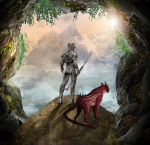 The difference between the fantasy and science fiction genres hasn't always been an issue. However, there are a few key differences in the genres that can help us to separate one type of book from the other in the 'science fiction vs fantasy' debate.Fantasy involves things that do not exist in real life. On the other hand, science fiction is almost related to real things, and based on technology and science. Science fiction deals with scenarios and technology that are possible or may be possible based on science. Some science fiction such as far-future space opera or time travel stories may seem implausible, but they are still not beyond the realm of scientific theory. On the other hand, fantasy general deals with supernatural and magical occurrences that have no basis in science.
Isaac Asimov, once asked to explain the difference between science fiction and fantasy, replied that science fiction, given its grounding in science, is possible; fantasy, which has no grounding in reality, is not.
Fantasy is an older genre of literature than science fiction; in fact, fantasy is arguably the oldest genre. If we look back at the earliest surviving stories from human civilisation such as the Sumerian Epic of Gilgamesh or ancient myths, we find stories of gods, monsters and magic. Science fiction is a relatively recent genre of the last century.
Both science fiction and fantasy require rules. Just because fantasy is not based on scientific facts or speculation doesn't mean that anything can go in fantasy. Certain laws must govern a fantasy world as well; the difference is that in fantasy, the author makes up the rules.
Surprisingly, science fiction and fantasy cannot always be distinguished by settings or other elements. Many would argue that Anne McCaffrey's Pern series is science fiction despite the existence of dragons while others say the Star Wars films are clearly fantasy despite the space setting. A quick reference list to help you easily find all of McCaffrey's books: the Dragonriders of Pern series, Acorna series, Catteni series, Brainships, The Talents series, The Tower and Hive sequence, Petabee Universe series.
There's no shortage of excellent fantasy books these days. That's a good problem to have as far as these things go, but sifting through mountains of books can be daunting. That's where Dublin City Libraries come in.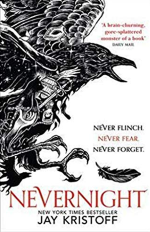 In Nevernight, Mia Corvere is only ten years old when she is given her first lesson in death.Destined to destroy empires, the child raised in shadows made a promise on the day she lost everything: to avenge herself on those that shattered her world. Before she seeks vengeance, she must seek training among the infamous assassins of the Red Church of Itreya.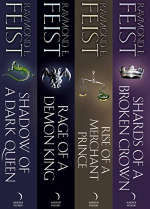 Return to a world of magic and adventure from best selling author Raymond E. Feist. This bundle includes the complete Serpentwar Saga. The bundle includes: Shadow of a Dark Queen (1), Rise of a Merchant Prince (2), Rage of a Demon King (3), and Shards of a Broken Crown (4).Return to the world of Midkemia. Ancient powers are readying themselves for a devastating confrontation, and a dark queen has raised a standard and is gathering armies of unmatched might.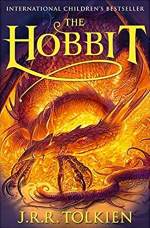 The Hobbit is the unforgettable story of Bilbo, a peace-loving hobbit, who embarks on a strange and magical adventure. Bilbo Baggins enjoys a quiet and contented life, with no desire to travel far from the comforts of home; then one day the wizard Gandalf and a band of dwarves arrive unexpectedly and enlist his services – as a burglar – on a dangerous expedition to raid the treasure-hoard of Smaug the dragon. Bilbo's life is never to be the same again. Since its publication in 1937,  J. R.R. Tolkien's classic tale has remained in print  delighting each new generation of readers all over the world.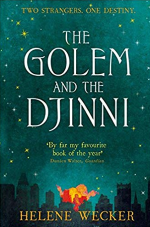 Helene Wecker's debut novel is an eerie tale of two magical creatures set loose in 19th century New York. A golem – a mythical creature of Jewish lore – awakens during a sea voyage, and is taught to pass as human among the diverse groups of people living in the city. At the same time, a tinsmith in New York accidentally frees a genie from a flask after centuries of imprisonment, but he's trapped in human form seeking a way to return to his full power. The pair meet and become friends, and must team up to counter an evil sorcerer who wants to enslave them both.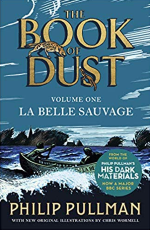 Philip Pullman has returned with a follow-up to the His Dark Materials trilogy. The Book of Dust is a second trilogy set in the world of Lyra Belacqua and her inner self in animal form, Pantalaimon. At the point of writing two of the trilogy have been released: La Belle Sauvage (2018) and The Secret Commonwealth (2019). The first of these is set before the tumultuous events of His Dark Materials. But the second fast forwards to a decade after their conclusion. There's espionage, spies and frantic attempts to stop the world from vanishing into darkness.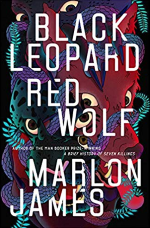 Marlon James, who won the Booker prize for A Brief History of Seven Killings, is not traditionally a fantasy writer. Black Leopard, Red Wolf focuses on the political tensions between warring states, in a world populated by a host of magical creatures: cannibals, vampires, witches, ghosts and sorcerers.  "...A dangerous, hallucinatory, ancient Africa, which becomes a fantasy world as well realized as anything Tolkien made..." - Neil Gaiman.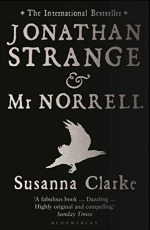 Jonathan Strange & Mr Norrell is set in 19th-century England around the time of the Napoleonic Wars. The book's premise is that magic has returned: two men, Gilbert Norrell and Jonathan Strange, wield it. Written in a comedy of manners, Jane Austen style, it took its author British writer Susanna Clarke ten years to write.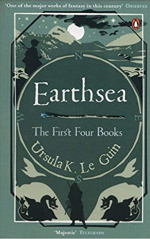 Ursula Le Guin is one of the titans of fantasy and sci-fi – her books explore political and feminist themes in fantastical settings. The Left Hand of Darkness focuses on an androgynous civilisation, and The Dispossessed is set in anarchist Utopia. The Earthsea series is more traditional but still brilliant – we follow Ged, a teenager at magic school, who causes a disaster dabbling in the dark arts. Readers have pointed to the similarities between Ged's school and Hogwarts.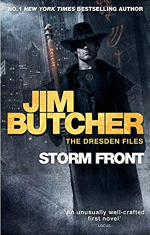 Harry Dresden is a professional wizard in a version of modern-day Chicago where fantastical creatures lurk just underneath the surface. He makes his living as a private detective, solving cases that bridge the worlds of the real and the uncanny. In Butcher's Storm Front, the first book in long-running series The Dresden Files, he finds himself duelling with vampires, werewolves, and the mob.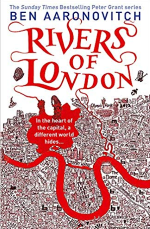 The Rivers of London, set in a lovingly described version of present-day London charts the adventures of Detective Constable Peter Grant, one of two wizards in the Metropolitan Police. It grounds its fantastical elements in the scientific method, and the mixture of flying spells and police jargon gives the ongoing series a unique and enjoyable tone. The first book, Rivers of London, describes an encounter with a malevolent spirit that draws Grant into the capital's magical underworld.