Feeling the itch to get writing?
Published on 5th May 2017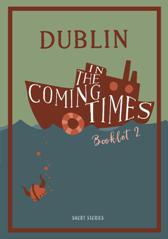 Bookings are now being taken for a series of Creative Writing Workshops in Rathmines Library. The sessions will be held at 6.00pm on the 8, 15 and 22 May, courtesy of the Dublin in the Coming Times initiative. We are hoping to form a regular creative writing group from those attending the workshops, so if you have ever felt the yen to get your thoughts down on paper or start that novel that has been brewing inside for years, why not come along?
The workshops are free of charge, but booking is essential. Get in touch with us by telephoning 4973539 or emailing us at [email protected].