Published on 10th July 2012

If like me you have been following Wimbledon over the past few weeks and will soon begin to have withdrawal symptoms why not pop by to your local library and learn some more about your favourite players. We have a range of books and also some DVDs which document the lives of some of the greatest players of all time, as well as some of the current tennis pros.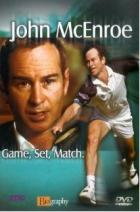 John McEnroe and Martina Navratilova have been hailed as two of the greatest tennis players in the world. John McEnroe Game, Set, Match is a DVD which "captures the vividly colourful life of one of the greatest tennis players in the world". The film shows some of his greatest matches as well as some of his famous on-court outbursts. The DVD Martina Navratilova: Her Story looks at Martina's life and career as "one of sports true superstars!"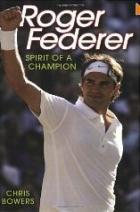 Read all about this years Wimbledon men's champion Roger Federer in a biography by Chris Bowers called Roger Federer spirit of a Champion. The book documents Federer's career highs and lows as well as other aspects of the Swiss stars life including his family and the work he does for charity.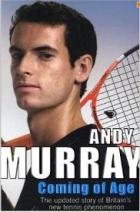 In his book, Andy Murray - Coming of Age, this years Wimbledon men's runner up, Andy Murray, one of Britain's most successful tennis stars, gives a warts and all description of his tennis career to date including the highs and lows, the triumphs and the near misses. It has been described as honest and unassuming and is a must read for anyone who wants to get to know the real Andy Murray.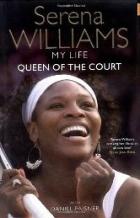 For the fifth time, Serena Williams became this years Wimbledon women's champion. In 2009 she released her autobiography called My Life: Queen of the Court. This autobiography not only follows Serena growing up and becoming a tennis star, it also follows her career into the world of fashion, television and film.
Another one of the worlds greatest tennis stars is Andre Agassi, who's career has seen eight grand slam wins. Open an Autobiography is a real treat for any Agassi fan. Following his life from the age of seven in Las Vegas to his last tournament in 2006 this haunting autobiography tells the story of a life "balanced precariously between self destruction and perfectionism".
Finally, why not go to our online catalogue and do a keyword search for your favourite star and see what the libraries have to offer.