Get a free World Cup Activity Book at your library!
Published on 8th June 2023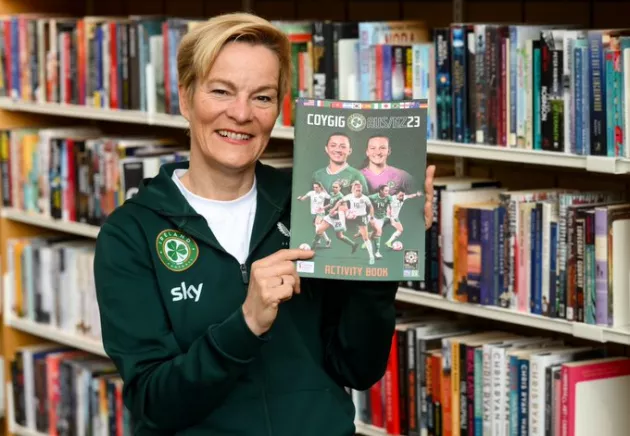 Over 150,000 copies of a World Cup Activity Book will be distributed around the country to help get children reading and learning all about FIFA Women's World Cup 2023.
With the Ireland Women's National Team set to make their major tournament debut at the World Cup in July, the curiosity of children will be sated with this free activity book that aims to promote literacy and reading in a fun, interactive way as part of the national Right to Read programme.
The book, which features player profiles, puzzles, statistics, games and lots more, will be available from libraries nationwide through the Summer Stars reading programme and also given to every participant in the Elverys INTERSPORT FAI Football Camps.
The collaboration between the FAI and Libraries Ireland saw a link up with Monaghan County Libaries forged to create a 28-page book that will help children learn more about the Ireland team and the World Cup as well as encouraging their creativity and enhancing their skills across various subjects.
FAI Marketing & Communications Director, Louise Cassidy, said: "With the excitement building for FIFA Women's World Cup 2023, we are delighted to launch this Activity Book to ensure that children all around the country get fully engaged with the tournament, learn all about their heroes in the Ireland Women's National Team and have fun completing the tasks.
"In what is a very special year for women and girls' football in Ireland, it is important that the success of the Ireland team on the pitch is matched by development of the game off it; this book is very much part of that. A lot of hard work went into producing the book and we are sure that children, of all ages, will enjoy it and take a lot from it."
FAI Grassroots Director, Ger McDermott, said: "It is fantastic to have this Activity Book available for free to all children ahead of the Women's World Cup as it helps us to combine education with football in a very inclusive, fun way.
"We would like to thank Libraries Ireland, in particular those at Monaghan County Libraries, for working with us on this project, which we hope helps to engage more children this summer in both reading and enjoying football."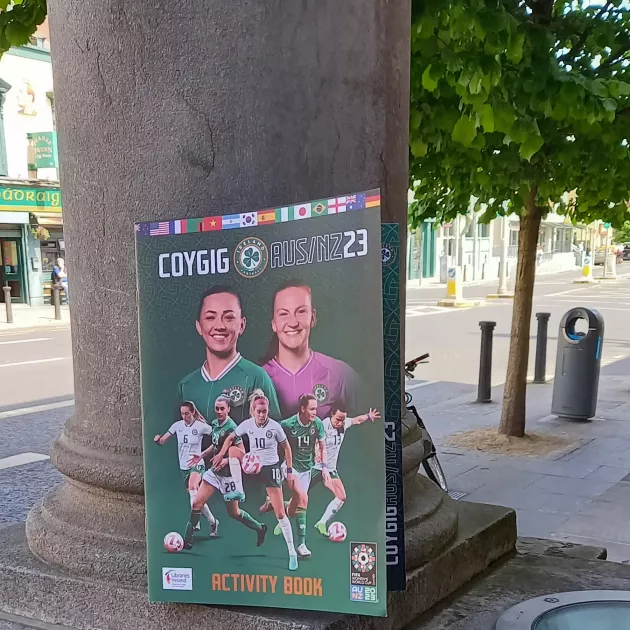 Chair of the Strategic Programmes Committee LGMA, Catherine Elliot, said: "Libraries Ireland, through Monaghan County Libraries, are delighted to collaborate with the Football Association of Ireland to get children reading through sport with this football themed activity book.
"The nation is so excited to support Ireland in the Women's World Cup, so it made perfect sense for us to get on board and provide a new way for children in 3rd to 6th class to develop their interests in sport and reading this summer.
"The activity book is available as part of the Summer Stars programme, which is all about children enjoying reading and developing their interests through books. We are thrilled to support the Irish team and welcome lots of children to their library this summer to pick up their activity book."
To collect a copy of the Activity Book, visit your local library.
Ideal for Schools
The activity book contains different activities that covers a range of subjects including English, Irish, Mathematics, History, and Geography which are all delivered via the game of football.
The cross-curricular nature of the activity book was a key aim of the project to assist teachers in the classroom and align to the desired learning outcomes of the targeted age group.