Published on 21st October 2011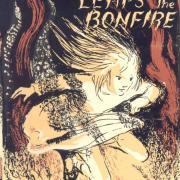 Hallowe'en is sometimes thought of an American feast, with its trick-or-treating, pumpkins, fancy dress parties and scary movies, but long before this – indeed, as far back as Celtic times - our ancestors celebrated Samhain, the beginning of the dark time of the year. The Ghost Town Image Gallery showcases the Irish, and specifically Dublin, traditions of past times, with more than a nod to the celebrated Gothic writers and the haunted places of the city. It introduces viewers to such supernatural characters as the evil Dolocher and the murderess Darkey Kelly and also to gentler spirits such as that of Archbishop Marsh.
Further Resources
The following online resources can be accessed free of charge at your local library. Ask library staff for information and assistance.
For further reading, consult the Library Catalogue.