Graphic Novel recommendations
Published on 14th April 2020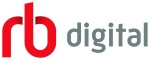 RBdigital Comics makes some of the the best comic titles from major brands and independent publishers available for free to Dublin Library patrons, with something for all ages and tastes. Graphic novels are much longer and tend to be much more complex. While a comic book will tell a story over many issues, graphic novels more often have their storylines wrapped up in only one or two books. This blog is brought to you by our colleague, Kevin, in Kevin Street Library. 
On your first visit, create a new account (inputting your Dublin City library membership card number) and complete registration for the RBdigital comics option (please scroll down on this page to explore). You should use the same email address as for other RBdigital products. Sign up here with your library card and to enjoy a range of excellent graphic novels. If you have registered for RBdigital magazines you can use your RBdigital account details to instantly access Comics.
To start you off, here are a few recommendations for adult readers:
 
ALIENS: DEAD ORBIT by James Stokoe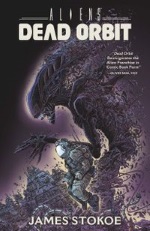 A tale of survival set on a crumbling space station, writer/Illustrator James Stokoe's graphic novel captures the claustrophobic atmosphere of Ridley Scott's original 1979 Alien better than any of its comic book predecessors.
HELLBOY OMNIBUS VOL. 1-4 by Mike Mignola et al.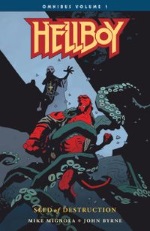 Collecting the entirety of Mike Mignola's seminal fantasy-gothic-horror-adventure series in four volumes, this epic story of a working-class demon battling mythical creatures and his own destiny is an absolute must-read and beautifully illustrated throughout.
RICHARD STARK'S PARKER: THE HUNTER by Darwyn Cooke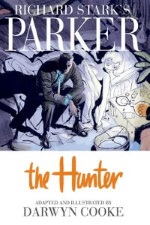 Comics legend Darwyn Cooke's adaptation of the first of Richard Stark's brutal, efficient crime novels starring the cool-headed, cold-blooded master thief Parker is a tremendous artistic achievement in its own right. Stark's spare prose pairs beautifully with Cooke's minimalistic linework and keen storytelling.
MARCH: BOOKS 1-3 by John Lewis, Andrew Aydin and Nate Powell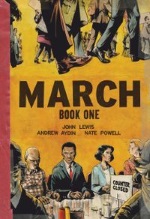 By turns harrowing, uplifting and inspiring, this graphic autobiography of American civil rights icon John Lewis takes us from his childhood on an Alabama farm up through his involvement in the Civil Rights Movement, culminating in the historic Selma to Montgomery marches.
THE CROW MIDNIGHT LEGENDS: DEAD TIME by James O'Barr, John Wagner and Alexander Maleev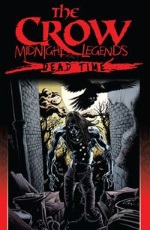 Originally envisioned by original Crow graphic novel author O'Barr as a follw-up to the 1994 film, this story of reincarnation and long-delayed vengeance is brought ferociously to life by Judge Dredd co-creator John Wagner and superstar artist Alexander Maleev.