Great recommended reads for children
Published on 24th May 2020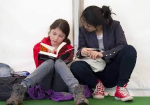 If you've ever been trapped reading a boring book to a young person, I feel your pain. These books are NOT boring. They're really well written, beautiful and interesting. Even better, they're about magic, strange happenings, special powers, and mysterious characters. What's not to love?
Cream Buns and Crime is the perfect collection of short stories for buddying young detectives. Daisy Wells and Hazel Wong are famous for solving murder cases, but there are many other mysteries in the pages of their casebooks. Join them as they solve two new, never-before-seen cases and pick up some helpful tips along the way. The perfect story for Nancy Drew's everywhere.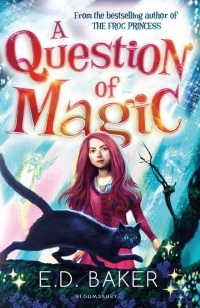 A Question of Magic. Serafina's life takes an unexpected turn when she receives a letter from her great-aunt Baba Yaga, who by the way is a powerful witch! Summoned to her great-aunt's cottage to begin her new life, Serafina finds it difficult to leave her family and the boy she loves behind.  As she gets familiar with her new role, Serafina learns that strangers can ask her one question and she must tell the truth… but telling the future doesn't necessarily mean knowing the right answers. E.D Baker's re-imaging of Slavic folklore captures its readers from the first page and reminds us to be careful with what you wish for! I loved that Baker was able draw from Slavic folklore. Baba Yaga is such a famous character and it is nice to see her being written about in the 21st century. In her own unique way, bestselling author E.D. Baker has crafted a funny and romantic story that combines some fabulous details from the original Slavic tale, with a wonderful new twist!
Strange Star. Villa Diodati. Switzerland, 1816. It's a dark and stormy night. Four freethinkers join their host Lord Byron at his estate for a night of chilling tales. Felix, Byron's serving boy, cannot wait for the night's festivities to begin. He plans to hang onto every morbid word! Frantic banging at the door quickly brings the night's festivities to a halt. A young girl is at the door and she needs help.Her clothes are in tatters and a strange scar is clearly visible on her neck. The story is far from over because a monster rides in her wake! Strange Star is another great hit from author Emma Carroll. Beautifully written, haunting and sinister. I couldn't put in down.
Submitted by Eimear from the Relief Staff Panel.
Access eBooks/eAudiobooks on your phone, tablet or reader. Once you have installed the app, search for Dublin in the 'Library' field provided and then sign in using your library membership card number and PIN. Watch our how to video on Borrowbox. Members of other library authorities will need to log in using a different link.