Happy Valentine's and Romantic Reading!
Published on 14th February 2012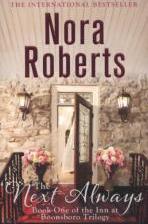 Being the day that's in it, I thought I might throw a glance as to what titles classified as 'romantic fiction' featured amongst the most borrowed fiction titles (from our branch libraries, that is) during the month of January. And in doing so I was somewhat amazed that so few romance titles seemed to feature amongst the most borrowed, crime novels appearing to dominate the list in fact. But maybe that is not such a surprise, crime novels have always been hugely popular, while romance novels might be said to have a niche audience. And why so, or am I wrong?? Are we all not romantics at heart?!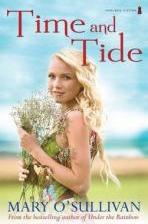 Anyways, while I wondered whether or not we might have seen the demise of romantic fiction to some degree, I came across this article in the Telegraph newspaper, 'Romance is a closed book: now we're all losers in love', whose author also seems to think that crime has very much knocked romantic fiction down the pecking order. But as the author states, "feasting on felony and felony alone is not the healthiest diet", so with those words of wisdom, let me champion some romantic fiction titles that might rekindle your interest (and mine!) in the world of romance!
The highest ranking romantic novel in January, in terms of times borrowed, was The Next Always by Nora Roberts, which happens to be volume one of the Inn at Boonsboro Trilogy. Volumes two and three yet to appear I believe. As the book description states, "the historic hotel in Boonsboro has endured war and peace, changing hands, even rumoured hauntings. Now it's getting a major facelift from the Montgomery brothers and their eccentric mother".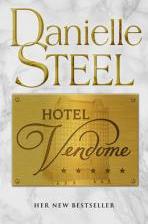 Other titles that caught the eye include: Hotel Vendome by Danielle Steel, which I understand delivers all that the Steel reader has come to expect, and which has "all the ingredients... for a fantastic escapist read" (Express); Rural Affair by Catherine Alliott, the story of Poppy who discovers something about her husband after he is killed, resolves not to make the same mistake again, and who then becomes the object of the local menfolk's affections as she determines to live her village life to the full. If you like black humour I believe you might like this; Time and Tide by Mary O'Sullivan, the story of Robyn, a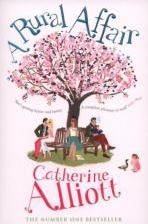 journalist married to the village vet and very pregnant. Robyn is confused to find she is still attracted to her ex-lover, then throw in a virus, a hurricane and what the book describes as a "night of fear, violence, heartache, bravery, good and evil", and you end up with a romance and plenty of drama!
And finally from the January list (though I have to say my few mentions here are selective rather than exhaustive) is If Only You Knew by Claire Allan, which is the story of two cousins who must sort through the letters of a dead aunt in her house in the south of France, letters that reveal their Aunt's life and the heartbreak that led her to move to France and the peace she found there with her beloved Claude. The book description states this to be a "story of secrets, love, loss, longing and purple shoes".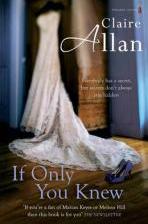 Before I close, let me add that my exploration of the world of romantic fiction led me also to the list of contenders for the most romantic novel of the year as listed in the Guardian newspaper, dated 13 February. It lists various categories, including Contemporary Romantic Novel, Epic Romantic Novel and Romantic Comedy Novel, to list but three. Having checked a number of the titles I note that we do have a good number of the shortlisted titles in our catalogue and therefore awaiting your reading, so with no further ado, check out the titles in our online catalogue now and get on down to your nearest branch library as soon as you can.
And Happy Valentine's and Romantic Reading!