'Help My Kid Learn' Website
Published on 10th June 2013
A new website for parents called Help My Kid Learn was launched recently by the Minister for Education and Skills, Ruairí Quinn T.D. This simple website brings together relevant information for parents and the wider community to support children's literacy and numeracy development.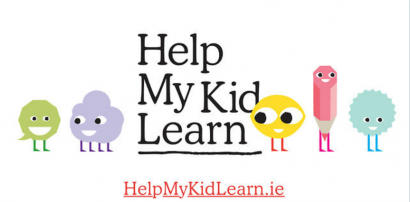 The purpose of the website is to provide fun activities that parents can do with their children to develop their literacy and numeracy skills. It includes general information, fun activities and useful tips.
The website is part of a wider public information campaign going on at the moment led by the National Adult Literacy Agency (NALA) and carried out in conjunction with the TV series on RTE 1 on Mondays at 7.30pm called "The Family Project".
Help My Kid Learn is for parents, grandparents and carers of children aged 0 – 12 years and is searchable according to the age of the child. All a person has to do is enter their child's age and they will be presented with a range of activities for helping children with talking, playing, reading, writing and counting.
So call in to your local library and access the website on one of the many free Internet computers available (note: advanced computer booking may be required in some instances; you may want to check with your branch library in advance). It's also worth noting that many of our libraries have promotional displays where you may get further information.