Henning Mankell Passes, RIP
Published on 5th October 2015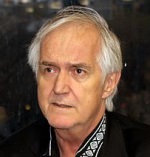 Henning Mankell, that giant of Swedish, indeed European, crime fiction writing, has sadly passed away at the age of 67. He had been suffering from cancer. Though not exclusively a crime writer, his Kurt Wallander (pronounced vahl lahń' der) crime series are known the world over and are must-reads for all fans of the crime fiction genre. The Wallander TV series has also proved a big success, viewers in this country may have been lucky enough to view the series on BBC 4.
Mankell is a wonderful storyteller, his writing faultless. Though now passed, I shall continue to think of him in the present tense as he will live on in his books and in his characters.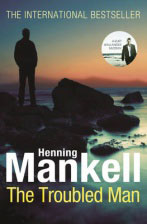 The main character in Mankell's crime novels, Inspector Kurt Wallander, lives and works in Ystad in southern Sweden where he solves crimes with his team of detectives. His daughter Linda follows him into the police force and her uneasy relationship with her dad, and the fact that she works with him on some of the cases, makes for added interest. Central to the series also is Swedish society, and I for one love to see a society and culture portrayed and commented upon through the characters and storyline by native writers in particular. Kurt is a bit of a loner, separated from his wife, with a dad who disapproves of his career choice, and he likes his tipple while listening to classical music. Kurt is a troubled man, his years dealing with crimes having taken its toll on him.
There are twelve titles in the Wallander series, and whereas there is some difference in the publishing (in English) order and the chronological order (events timeline), my advice to you is to read them in the following order: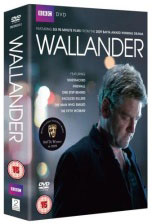 'The Pyramid' is a series of short stories, 'An Event in Autumn' is a novella, while' Before the Frost' in fact features his daughter Linda in the lead role.
In terms of Wallander on TV, there were three separate series done, two by Swedish TV and one by the BBC. The first Swedish series stars Rolf Lassgård, while the second stars Krister Henriksson: whereas all the Lassgård episodes are based on the books, most of the Henriksson ones were written for TV. The BBC series stars Kenneth Branagh and consists of six episodes. All three play the character differently, which makes for interesting comparisons if you are a Wallander aficionado. I have to say I loved in particular the Swedish series, I had a little difficulty with the strong English accents in the Swedish countryside in the British production. Though I would watch them again, that be said!
Check out the availability of the Wallander DVDs in our online catalogue (yes, you can borrow!).
Read also:
Henning Mankell Obituary (The Guardian)
Henning Mankell, writer - obituary (The Telegraph)
Henning Mankell, Writer Whose Wallander Patrolled a Gritty Sweden, Dies at 67 (New York Times)