History Lectures and online documentaries
Published on 23rd April 2020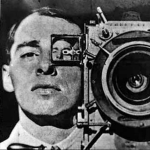 Our libraries are not merely places where people borrow books. They are places of learning, informal and formal, conversation (yes, really) and exchange of ideas. Many of our libraries facilitate the learning of history through local history talks, reading groups and promotional events. We know that these remain popular, and we hope to be able to facilitate them once our doors are open again. In the meantime, we have dug around for some documentaries and lectures to whet the appetite of history lovers. These are all freely available, some on our very own resources, and some on other brilliant platforms that are open to all. This is just a selection however.  There are countless eBooks, audiobooks, magazines and lectures available on RBDigital, Borrowbox, Freegal and The Great Courses covering loads of aspects of Irish History and World History.
'Ireland in Rebellion, 1782-1916' – Trinity College Dublin (2015)


This lecture series was created by staff at Trinity College Dublin and made freely available online ahead of the centenary remembrance of the 1916 rebellion. It is available through Trinity College Dublin's YouTube channel. Originally delivered over 14 weeks, it offers 69 lectures, each between 10-20 minutes long. They chart the creation of modern Ireland from the Constitution of 1782 up until the 1916 rising and its immediate aftermath. It covers much in between, the impact of the French Revolution in Ireland, the 1798 rebellion, Act of Union, Robert Emmet, Daniel O'Connell and Catholic Emancipation, Parnell, Home Rule, Ulster Unionism and the Rise of Irish Nationalism. For anyone interested in Modern Irish history, this delivers in-depth coverage in concise and easily digestible form.
The Irish Revolution – RTÉ Documentary Series (2019)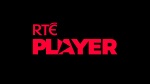 This was a major documentary project commissioned by RTÉ to commemorate the centenary of the Irish War of Independence. Only broadcast in 2019, it is available to watch on the RTÉ player. There are 3 episodes, each 50 minutes long which detail the causes of conflict, the formation of a first Dáil and the process which ended in the Anglo-Irish Treaty in 1921.
Alive Alive O : A Requiem For Dublin – Sé Merry Doyle (1999) IFI Player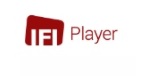 The IFI player is worth checking out for loads of interesting documentaries on aspects of Irish history and heritage. You could easily lose hours on this brilliantly curated resource. We've picked one for those local for some very local history. Sé Merry Doyle's documentary chronicles some of the unique people and places of Dublin as the city and its spaces changed over the course of the 1980s. It features remarkable interviews with real Dublin people on how these changes impacted them on a personal level. Look out for footage of a very young U2 and Tony Gregory. The Irish Identity: Independence, History, and Literature -  Professor Marc C. Conner, Ph.D. Washington and Lee University.
The Great Courses (RB Digital)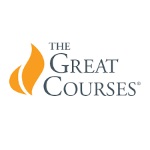 The onset of the 20th Century saw the Irish Renaissance or Irish Revival occur; a time in which Irish identify, cultural and artistic traditions and renewed nationalist pride awake. Prof. Marc O'Connor explores how art and politics intertwined in the creation of this Irish Identity, all against the backdrop of centuries of British Rule and at a time of enormous national upheaval. Delivered across 36 lectures, this is available to Dublin City Council Library Card holders through the Great Courses on RBDigital.
Register for RB Digital and watch our how to video here.
Submitted by Peter in Pembroke Library.