If Ever You Go This April!
Published on 1st April 2014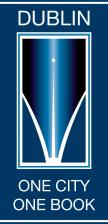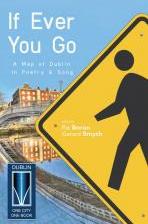 Today, the 1st April, marks the start of this year's Dublin: One City, One Book. Right throughout the month of April we encourage everyone to read a book connected with the capital city. The Dublin: One City One Book choice for 2014 is 'If Ever You Go: a map of Dublin in poetry and song', and the choice for this year is something completely different yet very Dublin.
The book is a collection of poems, ballads and songs from a range of literary luminaries connected with Dublin. It is arranged street by street so the reader is continually making new connections and discoveries on a virtual tour of the City of Words.
A full programme of associated events throughout the month of April will intrigue and engage and include poetry and music sessions, literary walks, poetry appreciation talks, bike tours and much more in locations all over the city and county. Several of the events are taking place in our branch libraries.  One of the highlights of the programme is a special tribute to Seamus Heaney.
Dublin: One City, One Book is an award-winning Dublin City Council initiative, led by Dublin City Public Libraries.
Be sure to visit the Dublin: One City, One Book website now and often this April!