If ever you go - Grafton Street 1772
Published on 22nd April 2014

Samuel Whyte founded the English Grammar School at 75 Grafton Street in 1758 and he became one of the most influential teachers of 18th-century Dublin. His plan of education was inclusive: he aimed to give the best education to both boys and girls, Catholics and Protestants. Related by marriage to Thomas Sheridan, poet and theatre manager, Whyte benefited from Sheridan's patronage and his network of friends when he first set up his academy. Whyte put special emphasis on poetry and public speaking, his students were required to perform in a play as part of their annual examinations. His success can be measured in the careers of his students, he was the teacher of Thomas Moore, the poet, John O'Keeffe, the actor and dramatist, Richard Brinsley Sheridan, the dramatist, and Robert Emmet, the patriot, renowned for the eloquence of his speech from the dock.

Whyte was a poet and encouraged his students to write and recite poetry. He edited an anthology of poems, songs and epigrams called The Shamrock: or Hibernian cresses, which was published in Dublin in 1772, the title adapted from the poet Edmund Spenser. Here poetry in English and Latin was showcased. This book was published by subscription and the list shows wealthy and literary Dublin book buyers supporting his publication. The book is dedicated to Lord Viscount Townshend, Lord Lieutenant of Ireland, and among those who subscribed were the Duchess of Leinster, the Countess of Charlemont, Viscountess Ranelagh, senior administrators such as the Lord High Chancellor of Ireland, members of the senior clergy, and many Dubliners including Arthur Guinness.

The poem Mully of Mountown, while not reaching the pinnacle of poetic expression, gives a wonderful feeling of the idyllic countryside around Mount Town, near Monkstown. By itemising the delicious natural produce we get a glimpse of the finest food available in 18th-century Dublin. The poem is dedicated to Viscountess Ranelagh.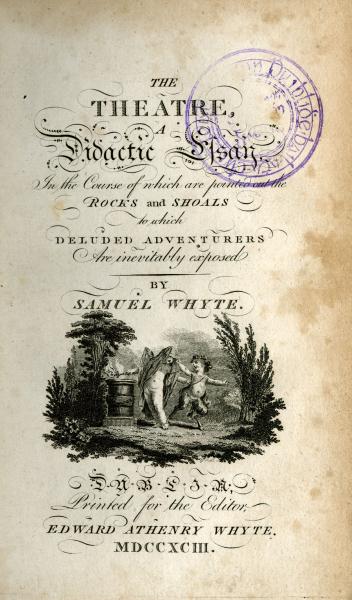 Whyte wrote The Theatre: a didactic essay in the form of a long poem, published in 1793, in which he defends his teaching methods using drama and poetry. This was edited by his son, and partner in the school, Edward Athenry Whyte.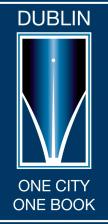 It is thanks to inspiring teachers like Samuel Whyte that young poets are encouraged and given a voice. In this month of April 2014 we have an opportunity to savour the poems of many ages, and to reconnect with earlier generations of Dubliners through song and poetry.