If Ever You Go...My Map of Dublin in Song
Published on 11th April 2014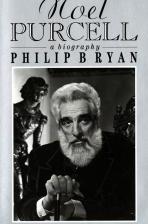 When I think of Dublin in song, the popular ballads that were the soundtrack to my childhood, spring to my mind, the songs I would have heard adults around me singing as they went about their work.
My favourite is The Dublin Saunter. I think of my parents, in their courting days on Grafton Street, when they had less cares in the world. This song was written by a Dublin man for a Dublin man. Leo Maguire (1903 –1985), a Radio Éireann broadcaster who ran weekly radio show, the Walton's Programme for thirty years.  He wrote over one hundred songs, including this one for Noel Purcell (1900–1985).  Noel is fondly remembered for his variations of the role of old sailor with a long white beard, in over fifty Hollywood films in 1950s and 1960s. He was given the Freedom of the city of Dublin where there is a road named in his honour.
When I hear the Rocky road to Dublin I think of learning the slip jig played on the tin whistle. This song was written by a 19th century Galway man, D.K. Gavan. He also wrote Lannigan's Ball, a song set in Athy, however, he spent six long months learning dance steps in Dublin. The Rocky Road recounts his travels from Galway through Mullingar to Dublin and then on the Liverpool. Incidentally, this song is recited several times by Mr. Deasy in James Joyce's Ulysses.
Another Dublin song that rings in my ear is The Auld Triangle, which features in Brendan Behan's (1923 1964) play The Quare Fellow. The play was inspired by Brendan's time in Mountjoy, where the triangle was rung to wake the inmates.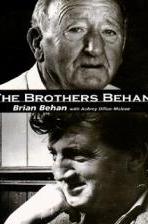 The origin of the song Dicey Riley, about a woman who enjoys her drink, is uncertain. Verses were said to be written by Dominick Behan (1928–1989), Brendan's brother and by Tom Munnelly (1944 – 2007), an Irish folk-song collector. Drink features in many of the songs, as does Liverpool - Dominick Behan also wrote Liverpool Lou.
Another woman remembered in song is Biddy Mulligan the Pride of the Coombe. It was written by Seamas Kavanagh (1930s) who collaborated with the scriptwriter Harry O'Donovan, who worked with Jimmy O'Dea. Kavanagh based Biddy on The Queen of The Royal Coombe, which was found in a 19th century Theatre Royal programme. Biddy Mulligan is about a Dublin street-seller and was made popular by Jimmy O'Dea (1899-1965) who was "Dame" Biddy Mulligan in many variety performances and pantomimes. You can't but smile when you remember those shows. 
George Hodnett (1918-1990), part of the bohemian Dublin literary set of the golden '50s, was residential pianist at the Pike Theatre in the 1950s, and later reviewer of jazz and Irish traditional music for The Irish Times. He wrote Monto, a song about the district around Montgomery Street, now Foley Street, which, by the way, also features as 'Nighttown' in the 'Circe' chapters in James Joyce's Ulysses.
Another famous Dublin song is referred to in Ulysses when Myles Crawford refers to the two women on top of Nelson's pillar as being, "Out for the Waxies' Dargle".

There are many more songs about Dublin, a lot made famous by The Dubliners folk band. However, these are the ones that I remember most, that send me back to various moments in my growing up years:
"and if you don't believe me  Come and meet me there In Dublin on a sunny Summer morning"