If you like it dark...fiction reviews for the brave
Published on 15th May 2020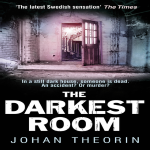 If you like odd, dark fiction – and I mean really dark – here are some titles you may have overlooked. The best horror stories share at least five elements in common: They explore 'malevolent' or 'wicked' characters, deeds or phenomena. They arouse feelings of fear, shock or disgust as well as the sense of the uncanny – things are not what they seem. There is a heightened sense of the unknown and/or mysterious..
Blood Standard by Laird Barron
Far better known for his Lovecraftian-style horror stories (see The Night Ocean by LaFarge, below), this is a shamelessly hardboiled thriller with a traditional plot (mob enforcer flees to rural New York to escape his violent past), but a great lead character and some compelling writing makes this more than worth your time. Lee Child or John Sandford fans will probably find a lot to like here. Best of all, if you enjoy this one it's just the first in a series.
The Devil Of Nanking by Mo Hayder (also published as Tokyo)
Hayder may be best known for her grim and gothic police procedurals featuring troubled detective Jack Caffrey, but this is one of her stand-alone novels and probably her best – and darkest. Combining a mysterious quest through 1990s Japan with the historically-accurate horrors of the 1937 Nanking massacre, it's absolutely not for the squeamish. You have been warned. Also available on Borrowbox at the time of writing are her novels Pig Island and Birdman (the first in the Jack Caffrey series).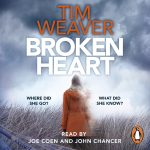 Broken Heart by Tim Weaver
The absolute master of missing-persons mysteries, CWA award nominee Weaver's recurring character David Raker starts off investigating an impossible disappearance on the Somerset coast. Nothing new for dedicated Weaver fans, but his usual ingenious plotting takes an unexpected turn into the dark history of 1950s Hollywood, with a cult film director so well-drawn you'd be forgiven for looking up his movies on IMDB. Read all 10 in order to get the most from the intermittent story arc, but this is one that can be read out of sequence.
Universal Harvester by John Darnielle
This may test your tolerance of oddness, but it's well worth following Darnielle down his disorientating rabbit-hole to see where it goes. Customers of a video store in 1990s rural Iowa report troubling scenes spliced into their films, and the store owner's amateur investigation leads... well, not where you might expect. Creepy as hell and excellently written (but if you like clear, tidy resolutions then this may not be the book for you...)
The Calling by Inger Ash Wolfe
A quiet Canadian town is visited by a ghoulishly inventive serial killer; heading for retirement, Police Detective Hazel Micallef is dragged in his wake. The incredibly gothic plot is leavened by a real-as-hell central character with real-as-hell problems. If you think there's not enough gore in Ann Cleeves' Vera Stanhope novels then this could be right up your street. A film version made in 2014 starring Susan Sarandon is also worth a look. First in a compelling series.
The Darkest Room by Johan Theorin
This is the second in a loosely-connected series of books set on the Swedish island of Oland. (Some characters recur but the books can be read in any order.) Theorin writes Scandinavian noir with a large helping of supernatural creepiness, the latter often based on local folklore. Filled with unease rather than sensation, this is the story of a family from urban Stockholm whose escape-to-the-countryside idyll turns into something much darker. A bit of a slow burn but well worth sticking with.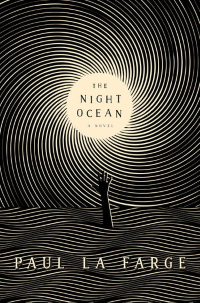 The Night Ocean by Paul La Farge
Beginning with Charlie Willett's obsession with (real-life) controversial horror writer H.P.Lovecraft, and Charlie's subsequent mysterious disappearance, this is a Russian doll of a book, one story giving way to another and another, combining a wife's search for truth with speculative fictional biography, literary hoaxes, Mexican history, fandom and way too much more stuff to list. Not just for Lovecraft fans (and if you're not, the footnotes are a real help), it's a compelling, meticulous and tricksy literary labyrinth. Complex and mysterious, but highly rewarding.
Disturbia by Christopher Fowler
Better known nowadays for his series of novels featuring Peculiar (with a capital 'P') English investigators Bryant and May, Fowler began his career as a horror writer. This is more of a dark thriller than straight up horror and features a desperate race around London to solve the riddles in a class-based and increasingly deadly game. Fowler has a passion for – and encyclopaedic knowledge of – the geography and architecture of London, and this turns a standard thriller into something far more interesting. (On the subject of Fowler it's well worth tracking down his excellent non-fiction work The Book Of Forgotten Authors – essential reading for those who like their books obscure or who have just run out of interesting things to read!)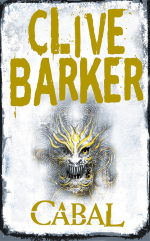 Cabal by Clive Barker
Maybe you last read this over thirty years ago (!); maybe you've seen Cronenberg's Nightbreed; maybe you've never even heard of Clive Barker. This tale of a secret underworld of horrific monsters – who may not be as monstrous as the humans who persecute them – is a tightly-written thriller / horror story and more accessible than some of his much longer, more complex works. Barker is known for his disturbing ability to describe the almost unimaginable in stomach-churning detail, but the love story wound though the plot makes this both more tender and less gory than you may remember / expect.
Access eBooks/eAudiobooks on your phone, tablet or reader. Once you have installed the app, search for Dublin in the 'Library' field provided and then sign in using your library membership card number and PIN. Watch our how to video on Borrowbox. Members of other library authorities will need to log in using a different link.
Submitted by Jennifer in Finglas Library.