International Biodiversity Day, Friday 22nd May.
Published on 22nd May 2020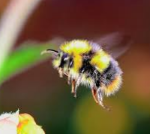 We have all become aware over the last few years of the decline of many species on our planet. From the polar bear (who has become synonymous with climate change) to butterflies and bees, approximately one quarter of plant and animal species are threatened with extinction.
Because of this, The UN has selected Friday, 22nd May, as International Biodiversity Day. Under normal circumstances, this would probably entail organised outdoor events, with schools playing a major role by involving children in activities such as building bug hotels, searching rock pools or counting butterflies/bees etc. Obviously we are all constrained by Covid19 restrictions but fear not, Dublin City Libraries is here to help. We can't actually bring you on a bug hunt or organise a day trip to search for rare species of flora and fauna, but our online resources can certainly educate and entertain you.
BBC Wildlife's May issue for example, has articles from" Seven Species To Spot", " Working With Nature",  and "Wild Month- What to Look Out For". These have wonderful images to accompany them and are a joy to read.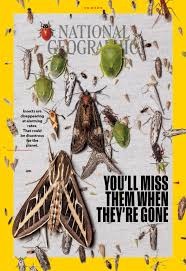 National Geographic's May issue also focuses on similar themes, citing the importance of insects for our planet, and the reasons we should be concerned that many of them are disappearing. There is even National Geographic Little Kids magazine which headlines "FUN WITH FROGS" ! Most kids love the idea of tadpoles and mucking around in a pond, so this is sure to catch their attention. These magazines and many more are available FREE to Dublin City Library members from RB Digital, one of our many online resources. Register for RB Digital magazines or via the Rbdigital app:  Google Play - Android | iTunes - iOS | Kindle Fire Watch our how to video for more information.
If you have a particular interest in  butterflies, Matthew Oates's book "In Pursuit of Butterflies" may appeal to you. A life long conservationist, he chronicles his fifty year career researching these beautiful insects. This is also free to download for our library members from BorrowBox. Indeed, if you are more broadly interested in climate change and the many factors which contribute to it, there is plenty of choice on BorrowBox, from Tim Smedley's "Clearing The Air" to "No More Plastic" by Martin Dorey. These issues which affect us all are perhaps more relevant than ever at the moment, as we face an uncertain future with Covid 19.
Access eBooks/eAudiobooks on your phone, tablet or reader. Once you have installed the app, search for Dublin in the 'Library' field provided and then sign in using your library membership card number and PIN. Watch our how to video on Borrowbox. Members of other library authorities will need to log in using a different link.
So whether you  want to have fun with bugs and butterflies, or delve deeply into climate change and the environment, Dublin City Libraries can provide you with the necessary resources. Some of the following links may be of interest also: Otters in the city!,  Green-schools stay-home biodiversity,  or this YouTube video on the subject.
Submitted by Maeve from Finglas Library