International Literature Festival Dublin 2015 (16-24 May)
Published on 12th May 2015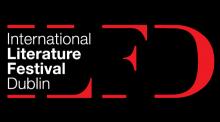 The International Literature Festival Dublin returns for its 17th year with both a new name and new director. The festival was founded in 1998, in order to gather together writers from around the world to speak, debate and interact with each other and audiences. Attractions include readings, discussions, debates, screenings and workshops. The festival will feature a mix of screenwriters, poets, fiction and non-fiction writers, lyricists, and playwrights.
This year's festival will take place from 16-24 May in various locations.
A list of programmes on during the festival as well links for tickets can be found on the festival's website. There is something for everyone, whatever one's preferences or age may be. Even the first day of the festival on 16 May offers a huge variety of events. Below are a few of these.
'The Paper Princess' performance would be perfect for younger children. It's a show that follows the journey of a paper princess who has been blown away from her home, and is trying to find her way back. After the performance, the kids will also have a chance to make their own paper dolls. Or, if they would be more interested in mice than dolls, there will also be a reading of 'The Mouse Who Ate the Moon' by Petr Horáček, which also offers the opportunity for children to make their own little books at the conclusion of the reading.  
For older readers, the Dublin Book Doctor event may be a better fit. The Book Doctors will prescribe consultations in their 'clinics' to prescribe the perfect remedy for a lack of reading material. This is a charitable event as well, as the proceeds from this event will go to Alone, the independent charity that works with older people in crisis. 
Yet another exciting event opportunity on the 16th of May is a discussion between writer and journalist Elif Shafak and Brendan Barrington, editor of The Dublin Review where they will discuss Shafak's newest work. Elif Shafak is a campaigner and champion of minority rights, and tackles controversial subjects such as the Armenian genocide, honour killings, and more in her books. The new book that she will be discussing is called The Architect's Apprentice, a magic-realist story that takes place in Istanbul during the height of the Ottoman Empire, and follows the adventures of an imperial architect through the eyes of a young stowaway. 
This is just a sampling of what will be going on during the festival. Once again, these events and much, much more can be found on the events listings page of the International Literature Festival Dublin 2015. Take a peek at what's going on, and good luck trying to choose from the huge selection of brilliant options!