International Women's Day - Four to Acknowledge
Published on 8th March 2012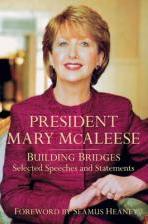 Today, Thursday 8 March being International Women's Day, I thought I might make mention of just four great Irish women who have made, and continue to make, their mark on Irish society and internationally. The four are: Mary McAleese, Mary Robinson, Christina Noble, and Adi Roche. I will point you to books we have in stock that are either based on their lives or/and which they have authored themselves.
Of the four, the first that comes to my mind, for the reason that I got to meet her in Áras an Uachtaráin in June 2011, is Mary McAleese, who served as the eight President of Ireland from 1997 to 2011. 
The eldest of nine children, President McAleese was born in 1951 in Belfast and became a barrister and a Professor of Law. In 1994, she became the first female Pro-Vice Chancellor of the Queen's University of Belfast. Her lifelong interests have been in justice, equality, social inclusion, anti-sectarianism and reconciliation. 
The theme of her Presidency was 'Building Bridges', and I noted it somewhere that she is also in the record books as being the world's first woman to succeed another as president! You might like to read in the first instance 'President Mary McAleese, building bridges, selected speeches and statements', which has a foreword by Seamus Heaney. I might also suggest 'First citizen, Mary McAleese and the Irish presidency' by Patsy McGarry, and 'The road from Ardoyne, the making of a president' by Ray Mac Mánais.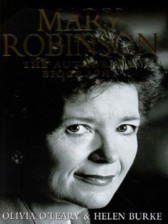 Mary McAleese succeeded Mary Robinson, our first female President who held office from 1990 until 1997. She too is a barrister by profession and she was appointed Reid Professor of Criminal Law in Trinity College Dublin when she was only 25 years of age! Mary Robinson was a member of the Seanad (Senate, the Upper House of Parliament), and she also served on the Dublin City Council. She has a special affinity for developing countries, and was indeed the first head of state to visit famine-stricken Somalia in 1992, and also the first to go to Rwanda following the genocide there.  She resigned her Presidency with two months to go to become United Nations High Commissioner for Human Rights, a post she held until 2002. In 2004, she received Amnesty International's Ambassador of Conscience Award for her work in promoting human rights. You must read 'Mary Robinson, the authorised biography' by Olivia O'Leary and Helen Burke. Also of interest, and by Mary Robinson herself, is 'A voice for human rights', which has a foreword by Kofi Annan.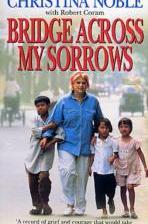 A woman I admire very much is Christina Noble, founder of the Christina Noble Children's Foundation, an international partnership of people dedicated to serving underprivileged children. Founded in 1989, it works mainly with children in Vietnam and Mongolia. To the many children she has saved, she is affectionately known as 'Mama Tina'. The Foundation serves to "protect children at risk of economic and sexual exploitation, while ensuring these and other children in need have access to basic care and educational opportunities" (quote).
Christina Noble herself was born in Dublin slums in 1944, and after her mum died when Christina was ten, the family was split up and she was sent to an orphanage. She had a sad and cruel life, living herself on the streets after running away from the orphanage, and suffering an abusive marriage into her twenties. Her resolve and work on behalf of street and destitute children in Mongolia and Vietnam since 1989 places her amongst the ranks of the greatest of contributors to the welfare of children in underdeveloped countries. Her work can only be described as life giving for so many. Must reads include her autobiography, 'Bridge across my sorrows, the Christina Noble story', and the sequel, 'Mama Tina, the inspiring sequel to Bridge across my sorrows'.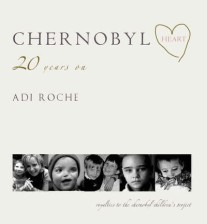 Adi Roche started working on Chernobyl in 1986 in the immediate aftermath of the nuclear accident and formally founded Chernobyl Children International (CCI) in 1991. She has given her life ever since to help the families and communities, particularly the most vulnerable, the children, in Chernobyl affected regions of Belarus and Ukraine. The organisation has strived to make a difference in the lives of tens of thousands of children, and since its foundation has brought more than 22,000 children to Ireland for medical treatment and recuperation, returning "an average of two years to each child's lifespan" (quote).
A must read is 'Chernobyl heart, 20 years on', by Adi Roche herself (and with a foreword by President Mary McAleese), as is her earlier book, 'Children of Chernobyl, the human cost of the world's worst nuclear disaster'.