Irish Crime Fiction in a Healthy State
Published on 24th October 2013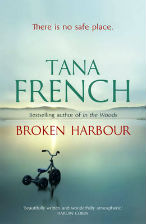 I've been meaning for so long to do a post or three on Irish crime fiction, and the weight of guilt for not so doing before now has finally proved enough of a catalyst to get me across that line, thankfully.
But where to start?  In light of the fact that the shortlist for the Irish Book Awards (IBA) "Ireland AM Crime Fiction Award" is to be announced on the 31st October, I thought I would start with a mention of what books published over the past year might find themselves in the running. I have to say in that regard that Declan Burke's 'Crime Always Pays' blog has been an invaluable jump-off point and is well worth a visit if you want to keep informed about the Irish crime fiction scene. Last year's IBA winner by the way ('Broken Harbour' by Tana French) was selected from a shortlist of six, and I will revisit last year's winner and shortlist on another occasion (and soon!).
(Update: 'Irregulars' by McCarthy added, 30 Oct.)
In examining the current state of Irish crime fiction writing you soon realise that it's in a pretty healthy state, with high profile writers such as John Connolly, Gene Kerrigan, Benjamin Black and Tana French being joined by several others pushing their claim for a position on the top table. Below (in no particular order) you will find mention of some of those, and over the next number of months I hope to touch more on these and some others not mentioned here.
(note: title links are to the library catalogue records)
-------------------------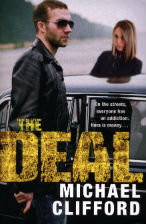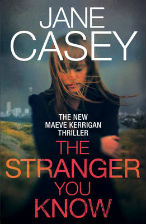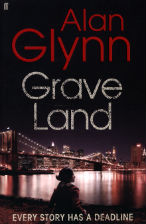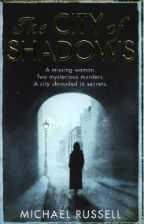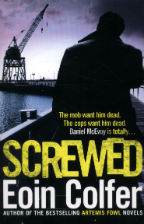 'The Deal' by Michael Clifford (Publ. June 2013)
Michael Clifford is a Dublin-based journalist and media commentator who writes for the Irish Examiner.
"Michael Clifford's latest offering is a relentless, captivating story of greed, immorality, revenge and treachery playing out against the backdrop of an Ireland strangling in a recessionary hold."
"Michael Clifford is steadily building a name for himself among the elite voices of Irish crime fiction."
The Deal advances his claim for a seat at the top table."
in review by Billy O'Callaghan, Irish Examiner, Saturday, August 03, 2013.
-------------------------
'The Stranger You Know' by Jane Casey (Publ. July 2013)
This police procedural was recently longlisted for the CWA Dagger in the Library Award. Jane Casey was twice shortlisted for the Irish Crime Novel of the Year Award as well as the Mary Higgins Clark Award.
"THE STRANGER YOU KNOW is a beautifully mature outing from Jane Casey, which builds nicely on the characters and relationships of the investigating team from earlier books... a highly absorbing read." Eurocrime blog.
"Gripping and hugely entertaining, The Stranger You Know is peopled with richly drawn characters and the gritty realism of contemporary London." It's a crime! (Or a mystery…) Blog.
-------------------------
'Graveland' by Alan Glynn (Publ. May 2013)
This, the concluding chapter of a loose trilogy of conspiracy thrillers, is set in New York, the previous volumes (Winterland, Bloodland) being set partly in Dublin during and after the economic boom. Alan Glynn's first novel 'The Dark Fields' (2004) was released as the movie 'Limitless' (2011) starring Bradley Cooper and Robert de Niro.
"a gripping and cleverly constructed thriller." - Myles McWeeney, Irish independent.
-------------------------
'The City of Shadows' by Michael Russell (Publ. November 2012)
Michael Russell is a regular contributor to the TV crime series 'Midsomer Murders' and recently scripted the last ever episodes of 'A Touch of Frost'. This, his debut novel, is set in Dublin in 1934 and was longlisted for the CWA John Creasy New Blood Dagger Award 2013.
"A dark, atmospheric thriller that moves from the streets of 1930's Dublin to the streets of Danzig as the shadow of Nazism spreads. A page-turner with a real sense of history." (CWA Judges comment)
-------------------------
'Screwed' by Eoin Colfer (Publ. May 2013)
Eoin Colfer is best known as the author of the Artemis Fowl series of books. This novel sees the return of Irish ex-pat and ex-soldier Dan McEvoy, a New Jersey bar owner, who first appeared in his debut adult crime offering, 'Plugged' (2011).
"a hugely enjoyable caper... a story that reads a lot like a Coen Brothers' take on The Sopranos." Declan Burke, Irish Times
"a fast-paced, witty and gritty thriller.. (with) a welcome dose of black humour and fast action." Eurocrime Blog
-------------------------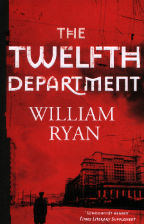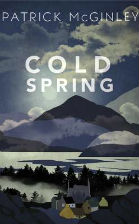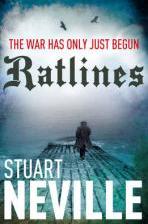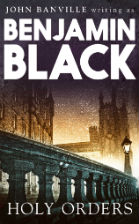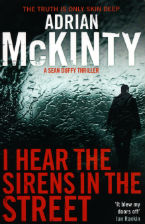 'The Twelfth Department' by William Ryan (Publ. May 2013)
Set in the USSR at the height of Stalin's power (1930s), this is the third in the Captain Korolev series. Previous titles in series are 'The Holy Thief' and 'The Bloody Meadow'.
William Ryan  was educated at Trinity College Dublin before becoming a corporate lawyer in London, though his career took a literary turn when he acquired an interest in Soviet history and politics.
"the balance of pungent period detail and increasingly tense plotting are handled with total authority and Korolev remains one of the most persuasively conflicted characters in crime fiction." William Ryan, UK Express
"Ryan's achievement is to make his characters and their milieu so tangibly immediate that you feel you're actually in their presence." Irish Independent
-------------------------
'Cold Spring' by Patrick McGinley (Publ. March 2013)
This crime novel is set in rural Donegal in 1948.
"Filled with elegiac prose, this shocking tale of moral decay that spreads from one black heart to claim everything in its path will keep readers turning the pages." Publishers Weekly
"a revenge thriller, although it is considerably more complex than such novels tend to be."
"a pleasingly intricate blend of 'whodunit' and 'whydunit'." Declan Burke, Irish Independent
-------------------------
'Ratlines' by Stuart Neville (Publ. January 2013)
In this thriller based on real-life events, Lieutenant Albert Ryan is called in to investigate the murder of Nazi collaborators who claimed asylum in Ireland after the Second World War. Set in ireland in 1963.
Neville made the CWA Steel Dagger 2013 shortlist with 'Ratlines' (with winner to be announced on the night of the 24th October, tonight!).
"an immersive, atmospheric book"
"The author's clean, direct prose, well-utilised research, intricate plotting and deep characterisation all add up to a seriously impressive piece of crime fiction, that lingers long in the memory" Doug Johnstone, UK Independent
"a first-rate story that seizes the imagination, and never lets go." UK Daily Mail
-------------------------
'Holy Orders' by Benjamin Black (Publ. July 2013)
Benjamin Black is the pen name of acclaimed author John Banville, winner of the 2005 Man Booker Prize with 'The Sea'.
This is the sixth novel in Black's Quirke Dublin series and opens with the discovery of a corpse in the canal near Leeson Street Bridge in Dublin. The series, featuring Quirke, a Dublin pathologist is set in the 1950s. The first crime novel in the series, 'Christine Falls', came out in 2006. The series is about to be adapted for BBC1 and will star Gabriel Byrne.
"the power wielded by the Catholic Church provides a sinister undertone to Benjamin Black's Holy Orders" Declan Burke, Irish Times
"The books are dominated by Black's brilliantly convincing picture of Dublin 60 years ago. It's all here - the smoky pubs, the seedy buildings, the rain and the muted despair of so many of the inhabitants of this tainted world."
"Few crime novelists bring such a painterly attention to detail as Black does, and few write in such limpid and expressive prose." Andrew Taylor, The Spectator
-------------------------
'I Hear the Sirens in the Street' by Adrian McKinty (Publ. January 2013)
This is the sequel to 'The Cold Cold Ground' featuring Detective Sean Duffy. The last part of the trilogy, 'And in the Morning I'll be Gone', is due in January 2014
Set in and around Carrickfergus and Belfast in Northern Ireland in 1982, it begins with the discovery of a male torso, stuffed into a suitcase, and lobbed into a skip outside a warehouse on the outskirts of Belfast!
"an absorbing thriller... the sense of place and the history happening around the story adds a sense of reality to Duffy's narration." Crime Fiction Lover Blog
"an enjoyable read... the background of both the Troubles and the onset of the Falklands War gives the narrative a sense of anything is possible which helps the slightly OTT action, especially towards the end." Crimepieces Blog
-------------------------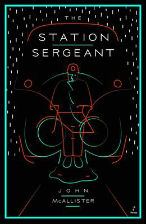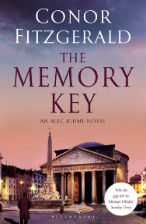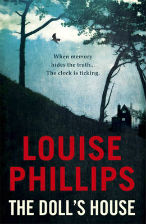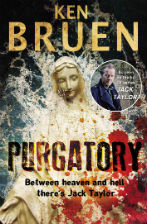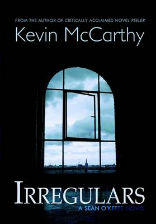 'The Station Sergeant' by John McAllister (Publ. May 2013)
Set in the late 1950s/early 1960s in Ballymena in Northern Ireland, it tells the story of Station Sergeant John Barlow, a complicated and intelligent man, decent and honest.
"The Station Sergeant is a gem. Mr. McAllister is a superb storyteller whose prose is lean and realistic, a breath of fresh air in a world of bloated crime thrillers." Sam Millar, New York Journal of Books
"While not a novel likely to appeal to fans of hardcore, gritty crime, this is a book that evokes a long forgotten era and way of life, cleverly combined with the classic elements of a rip-roaring, good old fashioned whodunit." Crime Fiction Lover Blog
-------------------------
'The Memory Key' by Conor Fitzgerald (Publ. August 2013)
This, the fourth in the Commissario Alec Blume series, features an American-born police detective now living in Rome. The author Fitzgerald himself lives in Italy. 'Fitzgerald' is in fact a pseudonym. Conor Deane is the son of the renowned Irish poet and academic, Seamus Deane.
The victim is Sofia Fontana, the sole witness to a previous killing. Blume's enquiries lead from a professor with a passion for the art of memory to a hospitalised ex-terrorist whose injuries have left her mind innocently blank; from present day Rome's criminal underclass, to a murderous train station bombing in central Italy several decades ago. (from book description)
Of Fitzgerald and "The Fatal Touch" (2nd is series):
"Alec Blume is an inspired creation.. Fitzgerald is an elegant, visual writer... highly recommended." UK Guardian
-------------------------
'The Doll's House' by Louise Phillips (Publ. August 2013)
This Dublin-based psychological thriller is the second novel from Phillips. It features criminal psychologist Kate Pearson and DI O'Connor.
"a gripping, suspenseful story peopled with well-drawn characters" (Irish Independent, 10 August 2013)
"every bit as good as her debut, 'Red Ribbons'." Writing.ie
-------------------------
'Purgatory' by Ken Bruen (Publ. August 2013)
This is the 10th in the Galway-based (Private Detective) Jack Taylor series. The series began in 2001 with the award-winning 'The Guards'. It is now also a TV series.
"While the plotting is not necessarily Bruen's main concern, I was ultimately won over by his razor sharp prose and bookish, belligerent hero in this brutal yet funny state-of-the-nation noir novel." Crime Fiction Lover Blog
-------------------------
'Irregulars' by Kevin McCarthy (Publ. April 2013) 
This is the second novel featuring former RIC man Sean O'Keefe from Kevin McCarthy. Like his first, 'Peeler' (publ. 2010), this historical crime novel is set during the Irish War of Independence (circa 1922). In this, O'Keefe finds himself in Dublin looking for a missing teenager. 'Peeler' was selected by The Irish Times as one of its Top Ten Thrillers of 2010.
"Like George P Pelecanos with his DC Quartet, McCarthy has made Dublin his own, populating it with heroes, shooters, spies and street urchins who look good for two decades and a dozen books, all far from The Gathering crowd." RTE Ten Book Review
Of Peelers:
"Peeler is an impressive debut novel, superb at conveying a sense of place and history, and well plotted, deftly handling changes of perspective and the finer details of the whodunnit element and the crime scene, and should appeal to fans of Philip Kerr or C J Sansom." Eurocrime blog
------------------------- 
ps. Couldn't help noticing that 8 of the 15 books mentioned above are what you might term historical crime works or historical thrillers. Made me wonder do Irish writers seem to favour giving their stories a historical setting more so than their counterparts in other countries? A question for you!