It's a dog's life, using eResources to train your pet.
Published on 7th April 2020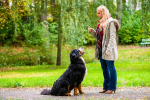 With the current restrictions many of us are spending more time at home with our pets for company. Some lucky dogs may be getting more walks than ever before but many, just like their human companions, are spending more time indoors.
Whatever your situation, trying to keep your dog and yourself occupied during this time could be an opportunity to develop some basic training skills, training that you may never have had the time to get around to or that may need to be reinforced now that everybody is spending more time at home together and well-established routines have changed.
Our library e-resources are full of options to get you started.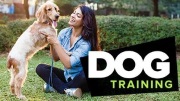 The Great Courses Library Collection
Each course in this vast collection is taught by experts in their field. Dog Training 101 has 24 in-depth video lectures with guidance and insights from an award-winning trainer.
Register for the Great Courses Library Collection
Universal Class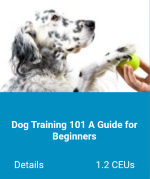 If you have time to dedicate to something a little more structured, Universal Class offers real instructors, video-based classes, exams and assignments with certificates of achievement at the end.
Courses available include:
•    Dog Psychology 101
•    Dog Training 101: A guide for beginners
•    Advanced Dog Training
•    Or even Dog Grooming 101 if you have access to some basic tools.
To access online, register with your library card number and email address
Pressreader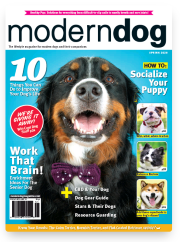 There's also the option to dip into some of our e-magazines for simple ideas and suggestions. Modern Dog on Press Reader has plenty of tips (there's also Modern Cat for the cat owners out there) Sign in with your Dublin City library membership card barcode number to access the service.
RBdigital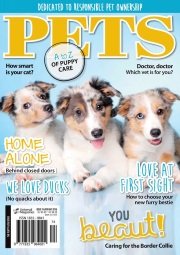 Pets Magazine on RB Digital is a magazine for kids and families who want to learn more about responsible pet ownership. Register for RB Digital magazines.
Borrowbox
Borrowbox also has plenty of books on the topic to help you look after your pets.  
•    The Dog Owners Handbook
•    The Happy Cat Handbook
Sometimes a good novel is enough of a commitment, especially at times like this, whether you're a pet owner or not you might enjoy the entertaining dog-themed books listed below.
•    The Art of Racing in the Rain by Garth Stein
In this book we see the world through the eyes of a dog named Enzo who relates the story of his human family with tremendous insight into life and people.
•    Johnathan Unleashed by Meg Rosoff
This is a light-hearted novel following Jonathan Trefoil as he navigates life, romance and minding his brother's two dogs in New York.
•    Tomorrow by Damian Dibben
Tomorrow is the story of a wise old dog on an epic journey through European history in search of his lost owner.
And if we want some of the training to work the other way around two little books with some suggestions about what we can learn from our pets…
•    My dog, My Guru -  a dog's principles for a happier life by Giles Moutonet
•    How to Live Like Your Cat by Stéphane Garnier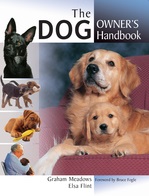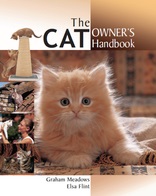 Register with your library card to access Borrowbox.
Access eBooks/eAudiobooks on your phone, tablet or reader. Once you have installed the app, search for Dublin in the 'Library' field provided and then sign in using your library membership card number and PIN.
Members of other library authorities will need to access BorrowBox using a different link.