Published on 27th February 2012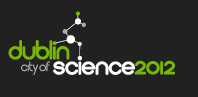 Apart from a little maths, the nearest thing to science I ever studied in school was Domestic Science. While knowing how to cook and sew is undoubtedly very useful, I am painfully aware that huge swathes of knowledge are beyond my comprehension and always will be.
There is always a chance I can answer a literature question on University Challenge, maybe even the odd music or film question, but science subjects are a complete mystery. Don't even understand the questions most of the time.
Yes, my knowledge of science is based entirely on what I have learned from watching 'The Big Bang Theory' - and while I have great sympathy for that cat in the box, I'm not sure I really get it.
Luckily not all girls were so deprived. A group of very smart women will be discussing their scientific careers as part of International Women's Day. Of interest to the general public and especially to young women thinking about studying and working in the science field.
The event is chaired by Doctor Fiona Blighe, who is the programme manager with the Centre for Women in Science & Engineering Research (WiSER), and the guests are:
Professor Máire Cassidy, the State Pathologist.
Professor Tia E Keyes, lecturer in the School of Chemical Sciences, Dublin City University
Anne Graham, the National Transport Authority's Director of Public Transport and former Engineer with Dublin City Council.
Anne MacLellan, who has a background in biomedics and is a writer on the history of science. Her PhD thesis is 'That preventable and curable disease': Dr. Dorothy Price and the eradication of tuberculosis in Ireland 1930-1960'.
Eleanor Holmes, who graduated in 2011 in Theoretical Physics from Trinity College Dublin. Eleanor is pursuing a PhD in Nano-electronics in TCD.
This wonderful event is taking place on Saturday 10th March 2.30pm in the Dublin City Library & Archive and remember, booking is essential, so telephone 6744806, or email [email protected]. 
European City of Science 2012
Dublin has been designated as European City of Science for 2012. During this year, a large number of scientific events are taking place in Dublin and nationally in order to showcase Ireland's growing capacity in science. Science all Around Us is Dublin City Public Libraries' programme for the City of Science, bringing lectures, presentations and workshops to the general public, adults and children alike.
International Women's Day
International Women's Day takes place on the 8th March, but Dublin City Public Libraries is hosting a number of related events from the 6th to the 10th March.