Published on 17th October 2018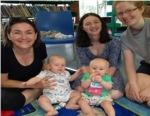 If you're a parent, grandparent or childminder and at a loose end on Tuesday mornings, why not join the staff at Ballymun Library for some stories, songs and fun?
For several years now, we have been running book clubs suitable for babies to pre-schoolers. Give your children the opportunity to share their love of books and reading help create a strong reading culture in their lives. Each week, a different story is chosen and read by a Library staff member. Extra copies are made available for Book Club members to read at home. A song or rhyme follows the storytelling segment.  This activity is based on the book's theme. Finally, toys are supplied giving the children an opportunity to play and socialise and the grown-ups a chance to chat.
The book clubs run every Tuesday morning (excluding school holidays) as follows:
Babies & Wobblers (0 to 2 Yrs): 11.00am to 11.45am
Toddlers (2 to Pre-school): 12.00pm to 12.45pm (Plenty of spaces available)
No advance booking is necessary but attendance is limited to 10 children and adults.  Please come early to avoid disappointment.
Books read so far include:
Babies & Wobblers: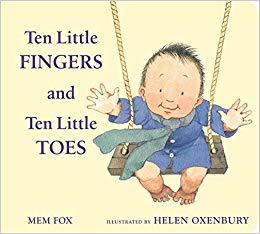 'Ten Little Fingers and Ten Little Toes' by Mem Fox and Helen Oxenbury
'Where's Teddy?' And Dear Zoo' By Rod Campbell
'What the Ladybird Heard?' By Julia Donaldson and Lydia Monks
'Spot Says Goodnight' by Eric Hill
That's Not My Elephant....
Toddlers:                 
'Lulu Loves Stories' by Anna McQuinn and Rosalind Beardshaw
'Princess Polly's Potty'
'Guess How Much I Love You in the Autumn' by Sam McBratney illustrated by Anita Jeram
'Betsy Goes to the Doctor' by Helen Stephens
'Silly Dizzy Dinosaur' by Jack Tickle
'The Three Little Pigs' by Nick Sharratt and Stephen Tucker
CLAPHANDIES PLAYLABS
We will also be running a special event on Tuesday the 30th of October instead of the Book clubs.  The organisation, Claphandies, will run playlabs for Babies, Wobblers and Toddlers.  The playlabs incorporate storytelling, songs and developmental play activities for children.  Attendance is free but pre-booking is essential.  The age-range of the Playlabs differs slightly and they will run as follows:
Claphandies Playlabs for Babies and Wobblers (1 to 2 Years): 11.00am to 11.45am
Claphandies Playlabs for Toddlers (2 to Pre-School): 12.00pm to 12.45pm
Bookings can be made in person, by phone or by email. 
Tel. (01) 842 1890; Email: [email protected]
Looking forward to seeing you soon!