Published on 28th August 2012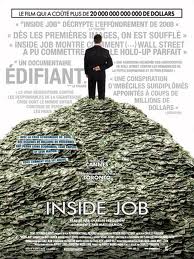 Have you ever wished that someone would explain exactly how the banking crises happened without having to read the small print? Your wish is granted. This award winning documentary 'Inside Job' does exactly that. It is a well paced easily accessible account, through narration and extensive interviews with financiers, ex-government staff, academics and Chinese factory workers! It won an Academy award in for Best Documentary in 2010.
Let's start joining up the dots with a podcast available on Dublin City Public Library website. This talk by Simon Carswell explains how Anglo Irish bank "broke Ireland". Another very good example is Fintan O'Toole's book, 'Ship of Fools', which is a very readable account of the the property bubble in Ireland. While looking at reviews for this book I came across a very interesting website called Irish Left Review, if you have time click on the Irish Shadow Banking System.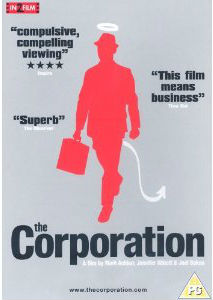 Now the dots keep joining and the plot sickens! Another great documentary available in our Libraries is 'The Corporation'. Also an award winner this was made in 2003 and uncovers the most unsavoury facts about corporations and the dangerous influence they have on governments and politics. Through interviews with CEOs of corporations, Noam Chomsky, Naomi Klein and fired Fox reporters we see how our choices as consumers have an impact in the world.
And talking of consumers, do you ever ponder how the human race became so fascinated with gadgets, perfume and trendy clobber? Or why we are assaulted with ad's in the middle of our favourite TV show? Well here's how. The Century of The Self is an amazing documentary by Adam Curtis revealing how our consumerism flourished and corporations and governments control the masses by using Sigmund Freud's theories. The person foremost responsible for applying them is Freud's nephew Edward Bernays known as the father of public relations and propaganda. He was named as one of the 100 most influential Americans of the 20th Century by Life Magazine.
After joining these dots up myself I have come to one conclusion: "Live simply so that others may simply live" Gandhi.