Laos Coroner is Crafty Crime Solver
Published on 28th June 2011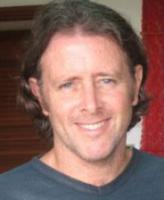 London-born writer Colin Cotterill has lived and worked in various countries, but he has spent most of his latter years in either Thailand or Laos, and it is in the latter that his series of novels starring coroner Dr Siri Paiboun are based.
The first thing to say about this series is that humour is bountiful and makes this mystery series a joy to read. As the state coroner, and an unwilling one at that (the position being foisted upon him as he was about to retire, and being the country's only remaining doctor), he nonetheless is in the ideal situation to get involved in investigating curious deaths. Siri is in his early seventies, and though a communist and well connected, he has a rather sardonic view of his country's regime and the everyday effects of its societal changes.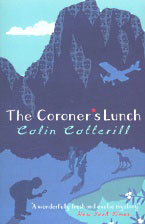 The stories are set in the late 1970s just after the communists took power, but the Dr Siri Paiboun mystery series are not works of political commentary, they are witty and well written mystery novels with rather good and well constructed, even quirky, plots, with each book invariably containing an interesting subplot. These subplots will usually involve some of the supporting characters (nurse Dtui, Mr Geung the Morgue assistant, Comrade Civilai), themselves, like Siri, somewhat eccentric and interesting individuals. I also found the insight into Laos life and society so very interesting.
Siri's humour in conversation is a joy, he often lives on the edge with the authorities, indeed giving them the two fingers at times, and I often found myself smiling as I read. As I know you will. Plus also he can communicate with the spirit world! While this aspect threw me at first, it does make for an interesting slant to the stories. Words invariably used to describe these books are charming, witty, delightful, humourous. Highly recommended. 
Titles in the Series: 
[Ratings are my own, anything I give 3 stars or more to I am more than happy to recommend.]